Capturelife's strategic partnership with UPGRD Photos automatically produces creative new images from an original capture, delivering more marketing opportunities for photography businesses of all kinds.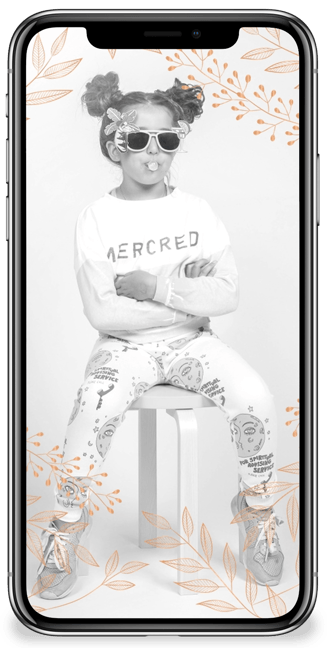 Today's consumers are exposed to incredible graphics and amazing images at every turn. And they expect a buying experience that offers them multiple options, an easy online purchasing experience and quick delivery. As a result, they want the same level of quality, sophistication, choice and ease from their professional photography experience. So why shouldn't school, youth sports, attractions and resorts photographers be able to satisfy these demands for unique imagery, choice and ease?
Now, volume photographers and experience brands can capitalize on the photos taken at picture day, events and during guest visits – and easily offer exciting new images created from the original capture to meet consumer demand, grow engagement, increase AOV and encourage more purchases.
We're proud to announce an exciting new partnership with UPGRD Photos. Their cutting-edge automation technology and artistic designs are coming to the Capturelife Marketplace in February – all delivered with a modern mobile purchasing experience designed to delight consumers and grow photographers' business. We're excited to be the first to offer UPGRD Photos' expertly designed image transformations through the Capturelife Marketplace – and to introduce this amazing opportunity to memory and experience businesses in the North America and beyond.


One capture. Many new images. More sales opportunities.

Photography businesses and experience brands can now make the most of their original captures and with one simple set up, create stunning new images that increase their sales opportunities. As a premier, 3rd party technology provider in the Capturelife Marketplace – memory and experience businesses can efficiently tap into UPGRD Photos sophisticated design automation that takes the original image capture and adds artistic effects, graphics and personalized text overlays.

Choose from over 13 different UPGRD design collections offered in the Capturelife Marketplace and select the image transformations you want to offer your customers. You can create a unique high-value package that includes your original image and multiple variations for pre-purchase, or offer pre-rendered and watermarked versions as additional purchases right within the Capturelife app. Either way – set up is quick and easy, you control your package and pricing, and have access to professionally designed and impeccably rendered images that are delivered directly to parents' and consumers' smartphones.


An easy and effective way to offer new, sophisticated images and grow your business.

Image transformations with UPGRD Photos and Capturelife automates your ability to offer artistic effects, overlays, text and graphics with hundreds of design themes, all created by professional graphic designers and art directors. With UPGRD Photos, volume photography businesses, experience brands, attractions and resorts can upgrade their photo services – and sales – beyond the ordinary.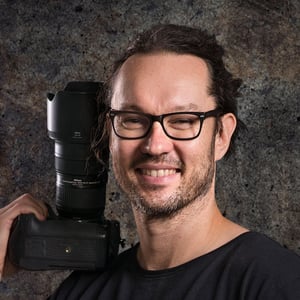 "Capturelife is the perfect partner to bring our automation technology and innovative design themes to the U.S. market," explained Matti Rajala, customer success manager at UPGRD Photos. "We were impressed by Capturelife's modern consumer experience and sought them out as a keystone partner for the North American market. We're very excited for this opportunity to help Capturelife volume and memory businesses expand their offerings and grow their business."
"We're delighted to have UPGRD Photos as Capturelife's latest strategic partner," Scott DeFusco, co-founder and CEO of Capturelife said. "We have no doubt that photography businesses and experience brands will benefit greatly from offering these stunning and artistic transformations to increase consumer engagement and sales. It's just one more example of our commitment to partnerships and an open architecture that make exciting new digital products and revenue opportunities available to memory businesses."
UPGRD Photos joins 36pix, Vimeo and a growing list of prestigious 3rd party partners making unique digital products available through the Capturelife Marketplace, allowing memory and experience brands to deliver a modern mobile experience and sophisticated products to entice customers and grow sales.


See image transformations with UPGRD Photos at SPAC 2020!

Dynamic image transformations from UPGRD Photos will be available in February in the Capturelife Marketplace, in time for the spring season. Capturelife Marketplace is offered as a subscription service, and if you're a photographer that works with a professional lab subscriber – you'll have access to all the Marketplace has to offer through their subscription.
Make sure to stop by the Capturelife booth at SPAC 2020 in Las Vegas to see the all new Capturelife Marketplace and UPGRD Photos image transformations in action. We'll be demoing this and other powerful new features during show. Contact us today to find out more or to set up a meeting.