What will you do to emerge whole, or even better than before and ready to address the "new normal?"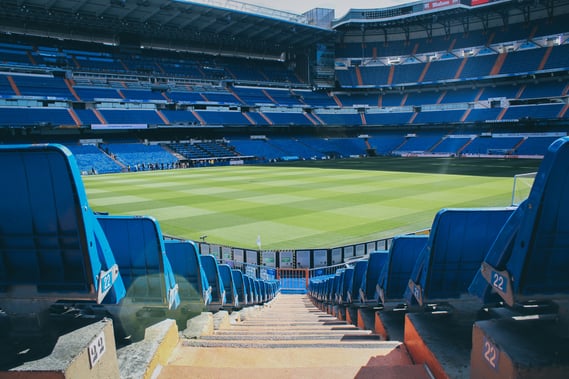 The world as we knew it stopped suddenly in mid-March. School hallways and classrooms emptied. Sports fields are eerily quiet and team practice is non-existent. Many photo labs, businesses and operators have had to cease operations or severely restrict them. Beyond school and youth sports, theme parks, cruise lines, concerts, plays, pro sports, excursions, travel, and vacation properties have shuttered. The hum and bustle of in-person connection has simply stopped. We're at home now, focusing on the health, welfare and safety of our families, our communities and our essential workers – as we all should be.
But consider this: Where are your customers and what are they doing? How are they managing through this?
What tools are they using to stay connected and engaged during this trying time? What are you doing to help them?
And what about you and your business? How are you navigating this unprecedented time of shelter-in-place, social distancing and business closures? Can you stay connected to your customers and meet them where they are today? Encourage a smile? Give them a reason to remember you, build a loyal relationship and help them look forward to doing business with you again?
And what will you do to emerge whole, or if we may be so optimistic, even better than before and ready to address the "new normal?"
Before Coronavirus (BCV) and After Coronavirus (ACV)
We here at Capturelife would argue that the new normal happened a while ago, with consumers actively turning to the utility and ubiquitous nature of their mobile devices to capture, connect and transact.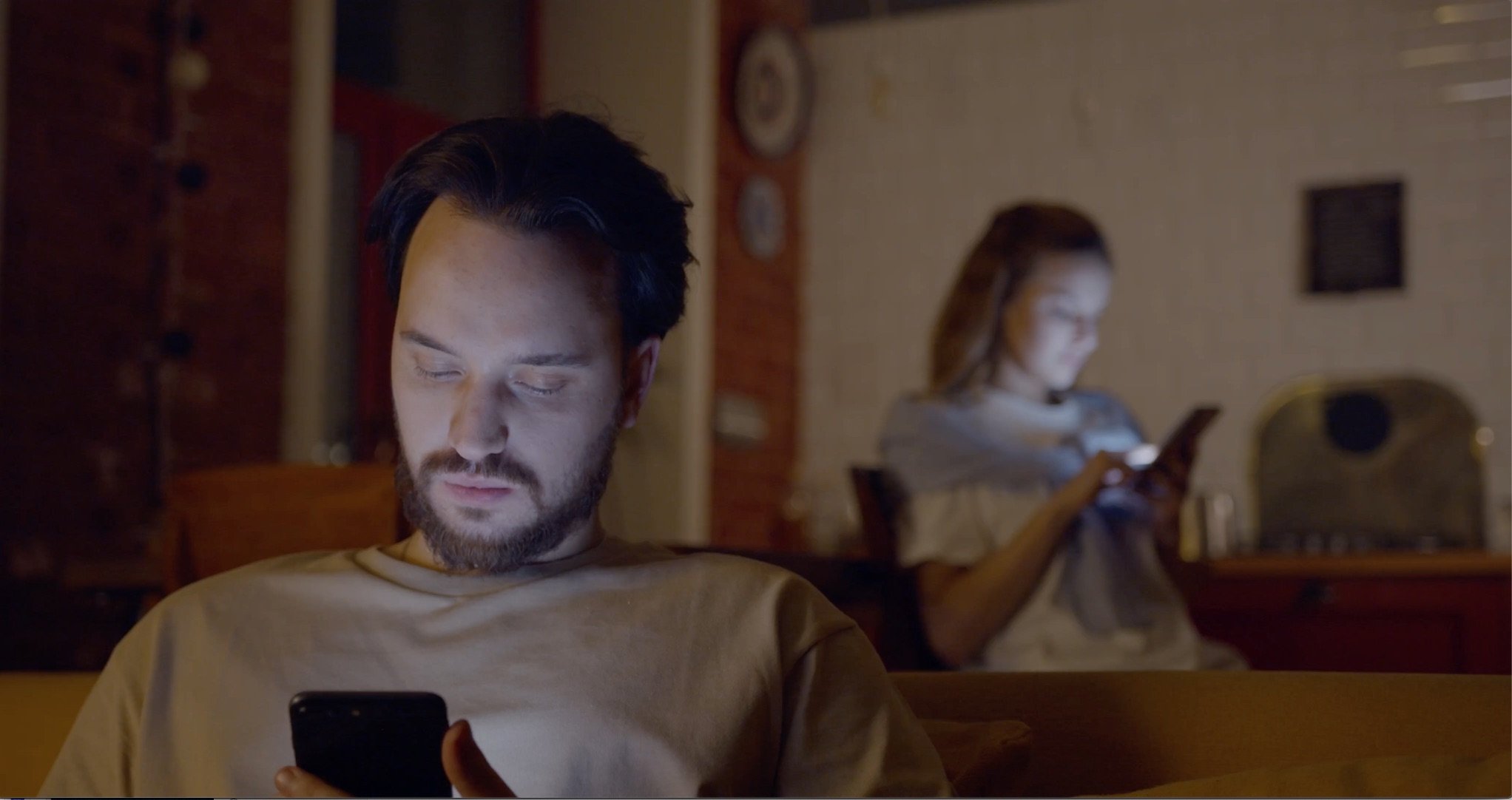 Those trends are unmistakable and they're now amplified exponentially. People are finding new ways to stay connected, to collaborate, be entertained and to shop. And guess what? Those new ways are all digital and virtual, and more meaningful to them than ever before. From Zoom to video chats to online school apps and hubs to streaming services and social media – young and old are flocking to the tools that help them reach out and touch someone, purchase, or collaborate from a distance. Here are the latest stats.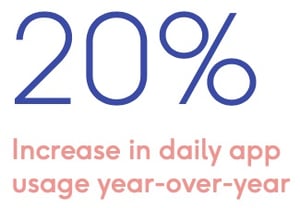 Daily time spent in apps has increased 20% year-over-year in Q1 2020, and consumer spending in apps is up 15-20%, setting a new record for in-app spending for a single quarter to $23.4 billion worldwide.


Social media usage has grown as a result of the Covid-19 crisis as more users go online to stay connected with family, friends and colleagues. A March 2020 survey in the U.S. had 43.1 percent state that they would use social media more if confined to their homes. Facebook, YouTube have prepared for the surge in usage, Instagram is seeing remarkable increase is use of their stories, and WhatsApp has seen a 40% surge.


Covid-19 is driving the global growth of eCommerce sales, with millions of consumers worldwide in quarantine shopping for goods, services and entertainment. Transaction volumes in most retail sectors have seen a 74% increase in March compared to the same time last year, and online gaming has seen a staggering 97% increase.
Long term, ACI Worldwide and others in the industry predict that this shift in consumer behavior will outlast the crisis. Nielson believes that after the Coronavirus passes, consumers will eventually return to their daily routines at work, school and elsewhere but they'll hold a "renewed cautiousness about health," with permanent shifts in the supply chain and use of eCommerce.
What we're seeing now only supports an even steeper and more meaningful shift to digital and virtual connections among all of us. The data and trends support it.



It's time to get connected to your consumers and get creative.
The volume photography industry, the resort and attractions industry and even experience brands have a fundamental Achilles heel. All are great at creating memories and experiences, but few if any have used those memories or experiences to create connected relationships with consumers.
In fact, most memory making operations across all industries focus on taking photos to enable a one-time transaction to produce revenue with prints – not on creating a customer relationships that fuel ongoing revenue and loyalty.
What happens when your supply chain for printed photography is dramatically reduced or non-existent?
What happens when you don't own and nurture the relationship with the consumer?
What happens when you rely on paper forms or in-person transactions to make a sale?
What happens is this: Your business is stuck or severally constrained. You've harnessed it to an antiquated model to generate revenue. You have limited your products, your operations and your selling opportunities. And it's all because you have limited ways to engage and connect with the consumer now or in the future – because if you don't have their email or mobile number and you're not on their phone, you don't own the customer or the relationship.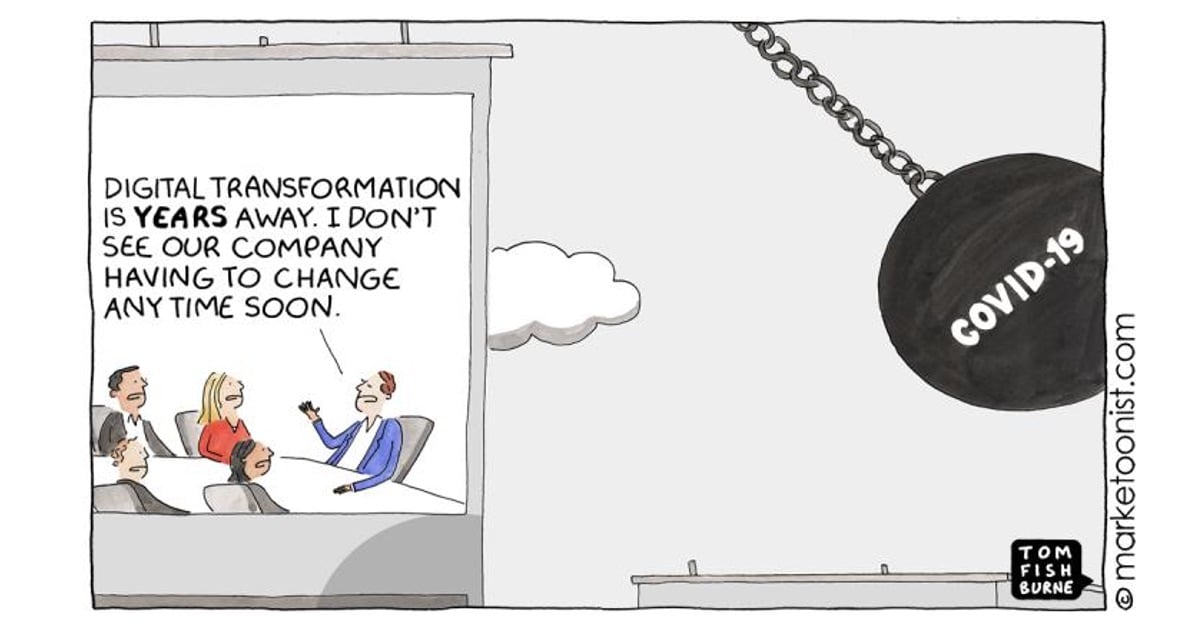 Now is the best time to creatively re-think, re-align and re-imagine how we can turn this tragic health and economic situation into new opportunities. Now is the time to connect your business model to consumers where they live today – in their digital, mobile and virtually connected world.
And there is no better time to do it. Business cycles over time have proven that the most innovative and game-changing ideas are generated during a time of crisis. Call it the economic theory of creative destruction or the mother of necessity – when business is scarce, and you have the time, creative opportunities and truly new ways of doing business can and will emerge.
So here are some examples of what we and others are doing to think creatively and face this new dilemma.
Stay connected and add mobile delivery of digital images to your arsenal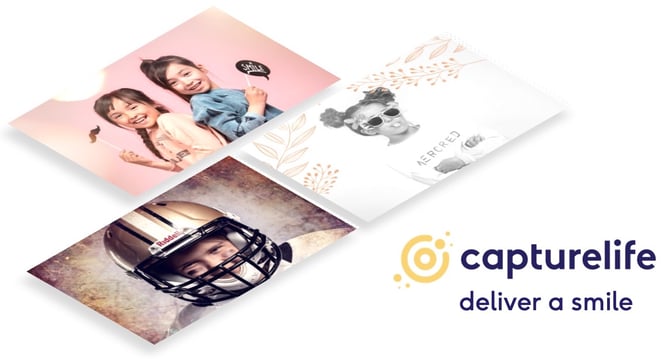 Capturelife Deliver a Smile Program: If you're currently a Capturelife customer, we're offering an exclusive program to help you stay connected. Using images delivered from the previous 2019 fall season, we're offering unique variations of those images leveraging Marketplace digital products from36Pix and UPGRD Photos. These automatically create new variations for you, and we deliver them for free to families as a way to brighten up their spirits in this troubling time. Several photography businesses have already signed up and sent these new images, and the direct consumer response has been inspiring.
Spring school and sports season: If you're not currently a Capturelife client but have the email address or mobile phone number of your customers, talk to us about new ways to connect with consumers and even monetize past images.
Shutterfly: The leader in online memory products has put Lifetouch school photo moments front and center in their main photo printing app during COVID-19. And they've enhanced the app to offer a new background changer tool to design spring memories. (Note: Capturelife announced our own new green screen and automatic background features earlier this year and they're available to any of our clients in the Capturelife Marketplace.)
Extend your offerings with online experiences and unique digital products
Graduation: High school and college graduates are not happening in-person. Can you create a new way to commemorate this important milestone?
Create Online Experiences: Airbnb in-person experiences were a new way to grow the brand beyond vacation and property rentals. As these global offerings were ramping up – Coronavirus hit. While Airbnb in-person experiences are suspended to protect the safety and well-being of their partners, they pivoted, leveraging technology to help its network of hosts continue to earn and provide unparalleled experiences for their guests – while reaching entirely new audiences. Now, from the comfort of your home, you can learn a new skill, pursue an interest, or embark on an adventure to faraway places.
Leverage Virtual Events and Plan for Hybrids Going Forward: Conferences, trade shows and entertainment experiences are turning to online events to engage their markets and delight their consumers. With people everywhere leveraging new video tools to stay connected and create connections, smart marketers will learn to supplement in-person events in the future with virtual options to maximize audience participation.
Final Thoughts
McKinsey predicts that even when lockdown restrictions begin to ease, businesses will need to figure out how to operate in new ways. In short, resiliency—the ability to absorb a shock, and to come out of it better than the competition—will be the key to survival and long-term prosperity. COVID-19 could end up dwarfing the 2008 financial crisis in economic damage. It will not be enough for many companies to tweak their business model; instead, they will need to rethink it. We truly believe that the businesses that commit to change and execute while there's time will see a bright and prosperous future.
Looking for ways to future-proof your business?