Snapsportz Action Camera system integration with the Capturelife digital delivery and marketing platform to be piloted in the new year.
The Capturelife team continued its work with key partners at the IAPPA Expo, the largest international trade show for the attractions industry held annually in Orlando, Florida. In discussions about digital delivery and mobile marketing to consumers' smartphones prior to IAPPA, Capturelife and Snapsportz formalized and announced an exciting new partnership to the industry at the Expo.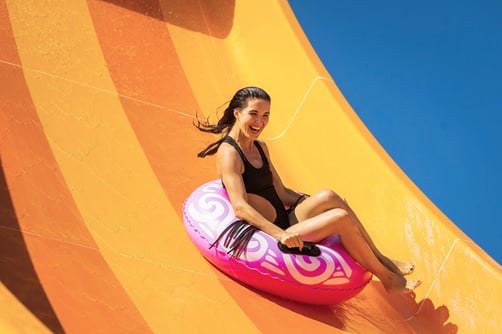 Snapsportz is a pioneer of outdoor, automated and hand-held professional action photo systems, specializing in capturing unique and seemingly impossible photos in wild environments, activities, events and adventures.
With the Capturelife platform in active use for digital delivery and mobile marketing by adventure tour clients – the partnership and integration with a rugged and technologically advanced Snapsportz action photo system was a logical next step. Snapsportz customers include ziplines, waterparks, ropes courses, ski areas, ATV tours, scenic tours, mountain coasters, action sports events and more.
Capturelife helped share the power of digital image delivery directly from Snapsportz action camera systems with customers at their booth. The Capturelife open API made Snapsportz integration with their action photo system quick and efficient. As they look to pilot this integration to Snapsportz customers in the new year – these customers will be able to deliver consumers' digital memories quickly and conveniently to their smartphones.
Even more important to the attractions industry, this integration to the Capturelife platform will allow Snapsportz clients to unlock the power of Capturelife marketing tools, delivering push notifications to allow guests to easily rate their experience on TripAdvisor right within the Capturelife consumer app. Snapsportz customers will be able to leverage more Capturelife marketing tools to trigger timed or location-based notifications on new or related experiences from the same operator to build engagement and sales.
"The attractions business is driven by those 5-star TripAdvisor reviews," explained Ben Kottke, CEO and Founder of Snapsportz. "Providing a seamless and pain-free way for the consumer to deliver their rating right within the Capturelife app with a tap of a finger is priceless. We're excited about the new marketing opportunities that our Capturelife partnership will open for our customers."

The new partnership underscores Capturelife's ongoing commitment to an open system architecture and integrations with industry-leading technology partners like Snapsportz. The strategy allows Capturelife mobile image delivery and commerce to flex and benefit as many unique photography operations, scenarios and brands as possible.
"We're delighted about this new and growing partnership with Snapsportz," Scott DeFusco, CEO and co-founder of Capturelife said. "The Snapsportz team has a visionary approach to their systems and business that focuses on building more engagement and revenue for their customers. We're very excited to align with their approach and deliver a modern mobile experience to more attractions that will harness the power of memories to build engagement and sales."
Look for more news on developments with Snapsportz in upcoming months.