Progressive and future-focused, PMI Photography embraces CaptureLife and the new DP2 integration to bring creative ideas and new digital offerings that build consumer connections, sales and revenue.
PMI Photography is growth and future-oriented, and certainly not resting on their laurels. With an appetite to embrace new ideas and technology – they're a forward-thinking leader in volume photography.
In business since 1979, PMI has built an enviable full-service photography business into a significant player in both the Midwest and the Southwest. Vertically integrated, PMI employs their own photographers and operates a state-of-the-art lab Wauconda, IL to serve the youth sports, dance, school, club, and events markets.
Family-owned and operated, PMI has continued to blaze a trail forward with technology and progressive thinking to ensure they remain at the top of their game and growing. They equip their photographers with the most current Canon digital cameras and studio lighting, and PMI leadership continues to invest in the latest print technology and processes for their lab.
When Andy Osikowicz, VP Operations at PMI met with CaptureLife, he saw a solution that would bring some of his ideas to life in a way that would keep his business in step with the demands of the market and PMI's business moving forward, and fast, in new and creative ways.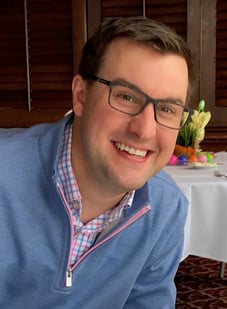 "There is no 'crawl' or 'walk' with me when it comes to PMI's business and where we want to go – there is only 'run,'" Andy explained. "I saw CaptureLife as the mobile and digital solution that our industry is moving toward, and a way for us to bring new ideas, products, and services to our customers."
In a very short period of time, PMI Photography has already integrated CaptureLife into their business and is looking to expand their services and offerings.
PMI will implement a full program with CaptureLife, from direct digital delivery to consumers' smartphones, to mobile marketing, and mobile commerce surfacing PMI's own print store in the CaptureLife app. Andy and PMI saw CaptureLife as a way to create an ongoing relationship with the consumer – using push promotions, unique photo-based and premium offerings to keep consumers engaged with their memories and hungry for more.
As a testament to their creative thinking and embrace of today's mobile consumer, PMI plans to offer digital image delivery with every package. In addition, they plan to run a CaptureLife non-buyer program, delivering a digital image to anyone who didn't buy a pre-paid package to encourage additional purchases.
PMI also found new CaptureLife features, like Dynamic Backgrounds, an attractive opportunity to drive incremental sales, along with the idea of offering exclusive digital bonus images available for purchase only through the CaptureLife app.
"It's really exciting to see a significant player like PMI Photography move so quickly and so boldly to leverage mobile and digital content to grow their business," said Zach Hahnen, CaptureLife's own MVP and customer success manager. "They're truly looking to push the boundaries and leverage CaptureLife technology in a smart way to grow. We couldn't be more excited to be partnering with them."
Scott DeFusco, CaptureLife CEO also noted that Andy and PMI Photography were early adopters and Beta customers of CaptureLife's integration with Kodak Alaris DP2 software. "We appreciate the need for efficient workflows within a volume photography and lab operation. Andy and his team were early movers and are actively using the CaptureLife and DP2 integration, putting access to mobile marketing, fulfillment, and commerce directly within their operation's nerve center. PMI is a sharp, technology-focused business laser-focused on smart growth, high quality, and efficiency in serving their customers."