Capturelife, the digital memory platform for experience creating brands, announces three new technologies that will transform the photography experience for both guests and operators.
Photo Background Removal
Automatically create more content for guests by applying branded backgrounds to any photo.
The new Capturelife Background Removal technology is providing customers with new ways to increase revenue and enhance their brand. Capturelife developed an artificial intelligence (AI) engine that recognizes people in photos and automatically removes the background. This allows attractions, resorts, and professional sports teams to put guests into unique scenes that memorialize their experience.
This proprietary and innovative technology removes the need for photographers to shoot against a green screen background. This allows the photo experience to blend seamlessly into the surrounding environment.
The AI engine includes the ability to train the algorithm to recognize unique photo requirements, such as the inclusion of props in the guest photo experience. This means that the technology is continually evolving to provide the highest quality photos to guests.


International Localization
Capturelife adds new features to support customers doing business around the globe.
With a growing number of international customers, Capturelife has added features to support the localization requirements of different countries.
Multiple Language and Currency. Capturelife has added the ability for customers to configure the platform to support their local language and currency. As guests interact with branded Capturelife touchscreen kiosks at the venue or the Capturelife mobile web app, all information is presented in the local language and currency.
General Data Protection Regulation (GDPR) Support. The GDPR is the toughest privacy and security law in the world. Though it was drafted and passed by the European Union (EU) in 2018, it imposes consumer data privacy obligations onto organizations anywhere, so long as they target or collect data related to people in the EU. For a software platform to b GDPR compliant, it must support any citizen's request to see any personal data being stored and/or request that all their data be permanently removed from the system.
Capturelife implemented processes and tools to fully support GDPR requirements, including:
Using the Capturelife consumer web app, people can request a report showing all personal data being stored on the Capturelife platform.

A consumer can request that all of their personal data b deleted from the platform. Capturelife has a function that will remove all data for a given customer from all services on the platform.

Maintaining security protocols and processes to protect personal data we store on the platform.
Google Drive Sync
Simple and powerful workflow solution.
Capturelife has integrated with the popular Google Drive file storage platform to provide a powerful new workflow and integration tool for customers.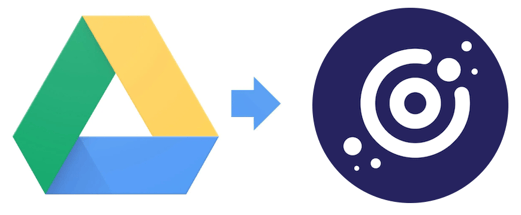 Streamlining Workflow. With the Google Drive Sync, photos and data can sync automatically from any Drive folder directly into Capturelife. For example, one of Capturelife's resort customers saves photos they edit in Lightroom directly to a Google Drive folder that is mapped to Capturelife. Those photos are automatically synched to Capturelife and are immediately available for guests to purchase using Capturelife Touchscreen Kiosks or the Mobile Web App.
Simple Integrations. The Capturelife Google Drive Sync makes integrating with 3rd parties, such as photo booths, ticketing platforms, or guest data systems, a breeze. Photos and/or guest data can be passed into a Google Drive folder and Capturelife will automatically parse the data and upload the photos where they are immediately available for gusts to view and purchase.
The Results
There are a number of Capturelife customers using these new tools to optimize their operations and drive more sales. Capturelife customers utilizing these new features are seeing up to a 28% increase in overall revenue and 15% post event sales leveraging Capturelife's marketing capabilities.
If you're interested in learning more about Capturelife, please contact us.