Capturelife, the digital memory platform for experience creating brands, announces three new technologies that will transform the photography experience for both guests and operators.
Capturelife Connections
Real time tagging and association of media to your guests' devices.
The new Capturelife Connections app allows content captured by photographers to stream from the camera to the guest's phone in virtual real-time. Combined with Capturelife's ability to dynamically create a variety of personalized branded content using backgrounds, overlays, and other transformations, the app delivers the products and experience that will drive sales and ongoing engagement with customers.
Touchless workflow
Integrates with popular DSLR cameras
RFID, barcode, and QR code scanning
Integrates with guest reservation and ticketing systems
Content flows from the camera to the Capturelife cloud using mobile Wifi or data connections
Capturelife Kiosk
Stand up a Point-of-Sale operation in minutes.
While consumers can browse and purchase photos right from their phone using the branded Capturelife web app, Capturelife now provides a retail shopping experience with the introduction of Capturelife Kiosk. Capturelife Kiosk provides guests with a modern and engaging touch screen shopping experience that will show off your brand and convert more sales.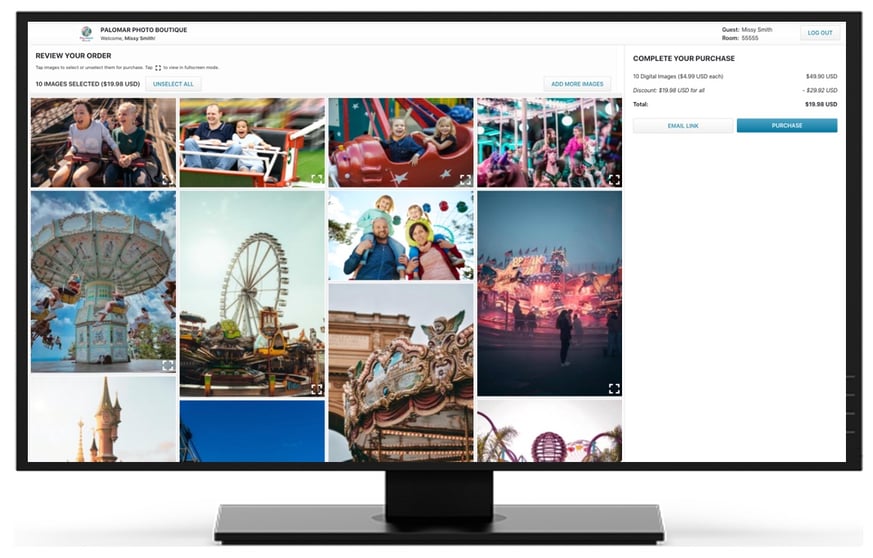 Support for RFID, QR, and barcode scans for guests to automatically open their gallery.
Web-based kiosk system compatible with any touchscreen computer or tablet with no software installation or maintenance.
Capturelife Kiosk can be run on fixed stations or as a mobile sales experience where you bring the Kiosk to customers.
Complete commerce capabilities, including package configuration and transaction processing.
Support for various currencies.
International Print Store
Sell, Ship, and Deliver…Anywhere.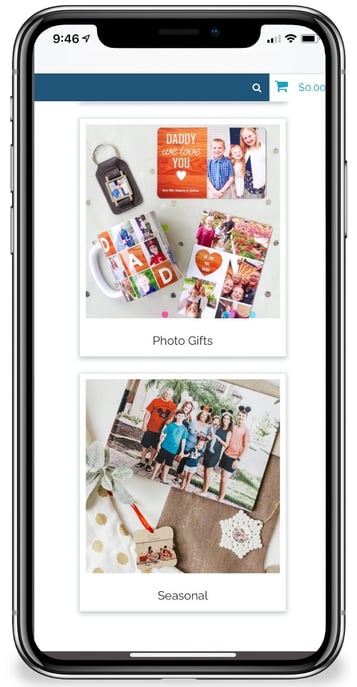 Capturelife leverages memories to stay connected with guests after the experience and keep them buying from the convenience of their phone. Capturelife is used by companies hosting guests from around the world, so allowing guests to purchase personalized memory products, regardless of where they call home, is critical to driving more revenue.
With the release of the new Capturelife International Print Store, the experience lives on as customers can shop a growing catalog of hundreds of high-quality products that can be fulfilled and shipped to locations across the globe. Capturelife manages the entire process, from the commerce experience and tax reporting to production and shipping.
Personalized products include prints, home decor, photo gifts, drinkware, and seasonal products.
Print Store is branded for the experience owner.
Combines with Capturelife's mobile marketing campaigns to convert post-experience sales.
If you're interested in learning more about Capturelife, please contact us.