Become a partner with us on an exclusive, out-of-this-world program to support youth and self-esteem.
Tweens and teens are under more pressure today than ever and bullying, whether in real life or virtually, can have a profound impact on their development and wellbeing.
1 in 5 youth ages 12-18 in the U.S. have been bullied during the school year.

42% who report being bullied indicate it was related to at least one of the following: physical appearance (30%), race (10%), gender (8%), disability (7%), ethnicity (7%), religion (5%), and sexual orientation (4%.)

And youth are less likely to report bullying as they get older – only 39% of high schoolers notify an adult.
These numbers continue to rise along with the repercussions of bullying – from increased use of drugs or alcohol, to higher rates of self-harm and even suicide.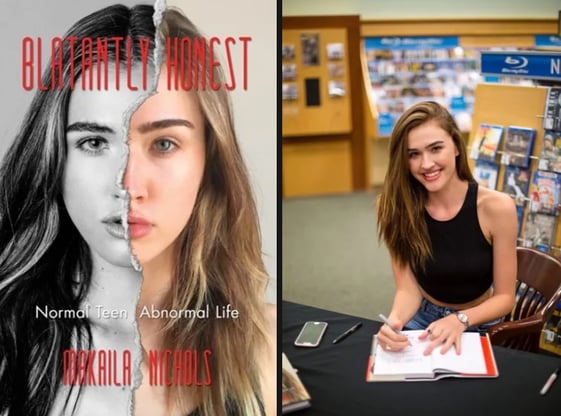 Makaila Nichols, author of the book "Blatantly Honest" and founder of the Blatantly Honest Foundation, decided to turn her firsthand experience with bullying into positive lessons and resources to make a lasting impact on the lives of young people by encouraging them to speak up for others and themselves.
In addition to educational resources and talks on bullying, body image, mental health and more, Blatantly Honest conceived the Moon Mission – a unique program to help today's youth take part in mission planned for 2021 and send their image into space. And Capturelife, as the exclusive technology platform, is making all this happen – participants can choose personal or professional images and send them to the moon where no one can look down on them again. To participate, browser to moonmission.capturelife.com.

"We are very excited to have Capturelife as our Moon Mission technology partner," explained Makaila Nichols, Founder of the Blatantly Honest Foundation. "The combination of the powerful Capturelife digital platform and the company's extensive network of consumers and business partners made this a perfect match."
Get involved! Help boost self-esteem through the Moon Mission Project.
This is a once in-a-lifetime opportunity for you to become a partner to help youth and their families blast off and rise above the day-to-day trials and stigma they may be facing.


We've opened our Capturelife platform and when you sign up as a partner – you give your customers an out-of-this-world opportunity to sign up for a mission, choose an affordable package (nominal donation of $5 or $10), upload the photo or photos they choose, and have their likeness live forever on the moon. They receive a certificate for participation in the mission and an invitation to view the launch in-person or via live stream.
When you become a certified Moon Mission partner, you're not only helping stem the brutal effects of bullying, building strong and resilient youth, and promoting goodwill for your business, Capturelife will share a percentage of each of your customers' orders with you. You can do good for kids and your business as well! All remaining proceeds will support Blatantly Honest Foundation's mission to stop bullying and help youth of all ages navigate growing up in the modern age.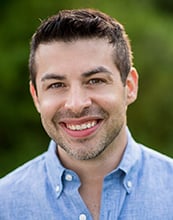 We are proud to announce that Nations Photo Lab is the first partner to join the Moon Mission cause.
"When we heard about the Moon Mission program and the cause it's serving, we were on board," explained Harvis Kramer, President of Nations Photo Lab. "Programs like this, especially ones that help kids overcome challenges, aligns with our company's core values and ongoing effort to give back to the community."
The Moon Mission message is sure to resonate with your customers and consumers – from schools to families and kids. Whether you're a school or youth sports photography business, a destination or adventure company, attraction or resort – you can align yourself with a meaningful cause that delivers actionable tools and resources to schools, youth and their families to combat bullying and promote self-esteem.
Want to take off with the Moon Mission Project and learn more?
About Blatantly Honest
The Blatantly Honest Foundation is a modern 501(c)(3) that puts a twist on what it means to relate, educate and inspire our youth. They focus on making a lasting impact on the lives of young people by encouraging them to speak up for others and themselves. Blatantly Honest believes that everyone has a story and the power to overcome their deepest of struggles. As an organization, they provide educational resources and eye-opening talks on issues such as: bullying, body image, mental health and more. https://blatantlyhonest.org