Is your company missing out on the strategic value of memories?

It's hard to imagine an industry more impacted by the COVID-19 pandemic than experience-creating brands and photo operations. Theme parks, attractions, resorts, cruise lines, concerts and festivals, and pro sports once teeming with life and excitement are now eerily quiet. All derive their revenue from guests, vacationers, families and fans packed into crowded venues.
For many of these companies, the pandemic has highlighted an underlying problem in the industry that's been brewing for years. How do you stay top of mind and in your customer's life when they are not actively planning or attending an experience? How do you ensure that when they choose to come back, they choose you?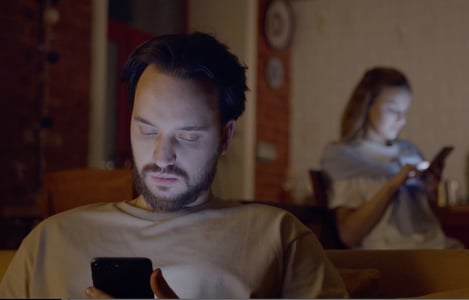 More than ever, consumers are relying on their virtual and mobile world to connect them to their family, friends and community. And it's increasingly obvious that the old marketing paradigms will no longer be enough to get them engaged. Experience-creating businesses and their photo operations face steep marketing challenges in this new climate.
Channels like email and social media are increasingly crowded. As a result, your experience has a hard time standing out and feeling relevant – risking being dismissed especially during times of social distancing and stay-at-home orders.


Consumers are bombarded with marketing messages across more channels than ever, and they've become extremely savvy at ignoring those ads and messages. Brands struggle to find effective ways to build those personal and welcomed one-to-one relationships.


Few brands (with the possible exception of Disney+) have found meaningful ways to become part of daily family life – creating constant reminders of the joy and excitement the brand and experience brings.



Brands have trouble exciting and harnessing their strongest influencers, consumers, to speak on their behalf.
Experience businesses are not leveraging the powerful brand assets they already have and own to stay connected with consumers in an authentic way and on a continual basis.
The CMO's new strategic weapon: The Memory Marketing Platform
The Capturelife platform has a secret weapon. Beyond creating a modern mobile experience for consumers and making digital memories more efficient and profitable for photo operations – Capturelife helps experience brands and photographers unlock new opportunities for relevant and meaningful consumer connections.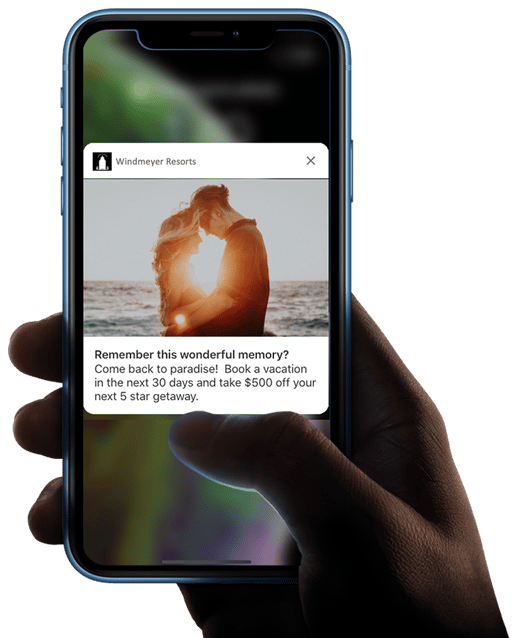 Capturelife helps brands break through the clutter and overcome today's marketing challenges to create personalized and ongoing relationships with consumers that drive results. The Capturelife Memory Marketing Platform (MMP) uses the power of professionally and personally captured memories to orchestrate immersive consumer experiences to keep people engaged with your brand. Most importantly, Capturelife keeps the fun and engagement going in between visits by allowing people to use their own pictures to immediately put themselves back into the experience.
Delight every customer and turn them into your loyal brand ambassador.
Capturelife lets you connect with consumers in an authentic, relatable, fun and friction-free way, while building brand awareness and loyalty. You'll be rewarded with deep consumer insights that will prove invaluable.
Capturelife mobile technology combines your customer's personal pictures and videos with your valuable brand assets to create unique and immersive experiences. Consumers interact with your brand in ways never possible with traditional marketing.
Capturelife gives you new opportunities to create and deliver amazing digital content that builds highly personalized engagement, trust and loyalty with current customers and entices future customers to experience your brand.
Capturelife gamification and marketing tools work seamlessly with user engagement tracking, automatically finding the perfect time to entice consumers with promotions that will keep them coming back and purchasing.
Capturelife can seamlessly integrate with your existing loyalty program to reward consumers with points when they engage and share the unique content we create – adding more value for you and for them.
Your consumers, fans and guests are encouraged to share the unique branded content privately with family and friends or publicly through their social channels – exposing more people to your brand.
Don't miss out on the strategic value of memories. Discover the Capturelife difference today!