Legends Event Photo is a thriving team and individual and action sports photography business in Tennessee. For over two years, Kevin Cook and his team have been actively leveraging Capturelife digital image delivery as a core component of Legends' product and service mix with great success.
As one of the earliest Capturelife photographers, Kevin is always looking for ways to keep his business ahead of the curve. As a successful businessman and veteran volume photographer, he understands that new technology often means change, but it can also mean new opportunity.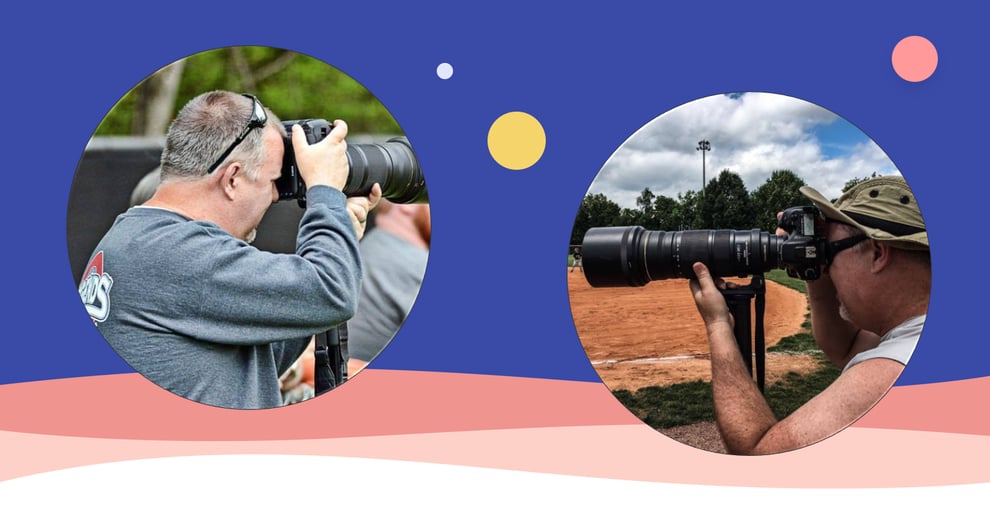 Many of Legends' league customers want him to capture action shots during tournament play, and yet, that component of the business could be an operational and financial challenge. Kevin would need to bring his trailer, printers and iPad viewing stations to show and print action shots on site. As any action photographer knows, operating like that on-site brings its own equipment and workflow problems. In addition to having such a robust setup with equipment on-site, Legends needed additional photographers to be able to run the entire operation during events.
Kevin obviously wanted to keep his league clients happy, but this aspect of the business often represented declining returns and numerous headaches. So when Kevin heard that Capturelife and Glossy Finish were teaming up with a new solution for action sports photography, he was beyond intrigued.


Smooth sailing and more profit with the Capturelife Events app and GFcrew kit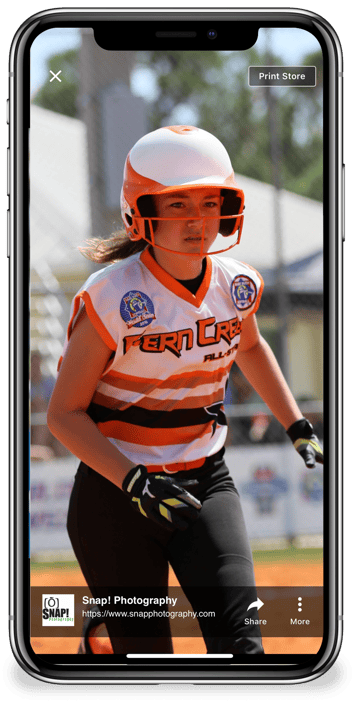 Legends had the opportunity recently to put the new Capturelife Events app and GFcrew marketing kit through its paces at one of his baseball recreation league's events. Having photographed the team and individual players for this league for many years, his agreement with the client also included doing action photography during one of their signature events every year. With 16 teams participating on three fields and 15 total games, it's always a challenging event.
This year, Kevin and his team were able to take a new approach for this event. Armed with the Capturelife Events app and GFcrew materials, they marketed to parents on the field prior to the games. When parents signed up, they received one of the GFcrew lanyards to wear. And when other parents spotted those lanyards, it drove additional interest for Kevin's services.
Legends took 39 orders that day using the Capturelife Events app, entering parents and players name, team, game and jersey number. Better yet? Those credit or debit card orders were securely processed right at the field – meaning Legends' was done selling before any of the games started and their services were prepaid!
The entire process was much simpler for Kevin and his team – they left all their equipment at home which made setup much easier, freeing up their time to focus on marketing their services and then taking great photos.

"This was a breeze for us," explained Kevin, owner of Legends. "Our revenue was up because both our labor and our hard costs went way down. It made the entire event so much easier to execute and parents were delighted about receiving their images right on their phones."



An added benefit?
"I rarely get to photograph events like this," Kevin said. "I'm usually dealing with workflow or printing issues. This year I was able to be on the field doing what I love – photographing the game and not worrying about problems."
Legends was thrilled with the new combination of Capturelife Events and the GFcrew kit and community. It's given him an entirely new approach for his action events and tournaments, making them easier and profitable again.
Ready to start taking your action sports photography to the next level? Join GFcrew today and start using Capturelife Events. It's free and easy to get started!