Professional labs stay ahead of the curve to help their business and their photographers win with today's consumer.
We're incredibly excited at the number of professional photo labs that have embraced the CaptureLife platform as a new way to deliver digital images to their photographer's customers. No fewer than 12 professional labs have joined us on this journey, with even more on the way. Recent additions to the CaptureLife family include Technicare, Ark-La-Tex Color Lab, JD Lab, Pacific Color Lab, Printmaker, and CPQ Professional Imaging, just to name a few.
And while CaptureLife is certainly a much more cost-effective and efficient way to deliver digital images, it's more than that.
CaptureLife delivers a new connected experience that is more engaging for the consumer and rewarding for the lab and their photographers. The CaptureLife experience is all about helping the lab and their photographers tap into and satisfy today's mobile and socially engaged consumer, and at the same time, creating an ongoing relationship with the customer – not just a one-time transaction.
That's the power of what CaptureLife can deliver.
What the CaptureLife Experience means for labs and photographers
For most photographers, their relationship with their lab is extremely important. And just like an 8 x 10, a 4 x 5, or another specialty product – CaptureLife digital images can be bought and sold through the lab. A photographer up-sells digital images to their customers just like any other product from their lab.
But before CaptureLife, digital products and content have been a dead-end for both labs and photographers. Photographers would market and sell a CD, USB or gallery site downloads, labs would produce them, and the consumer would walk away – no relationship and more often than not, no additional sales! The consumer could take that CD or USB and get their photos wherever they wanted: Costco, Shutterfly, CVS or Walgreens, Walmart or Target. That meant lost revenue for the lab as well as the photographer.
That all changes with CaptureLife.
With CaptureLife, many of our labs surface their print store directly in the CaptureLife consumer app. So when those digital images are delivered, the consumer has direct access with just a tap of their finger to the lab's selection of products. This allows the lab to maintain engagement with the end consumer and not lose out to the big box or online retailers, and to share this additional revenue with their photographer partners.
Photographers are happy that the quality and selection they've come to expect from their lab is delivered to their consumer, and even better, that with every additional purchase they see new revenue that in the past would have been lost using out-dated media like CDs or USBs, or emails and download sites.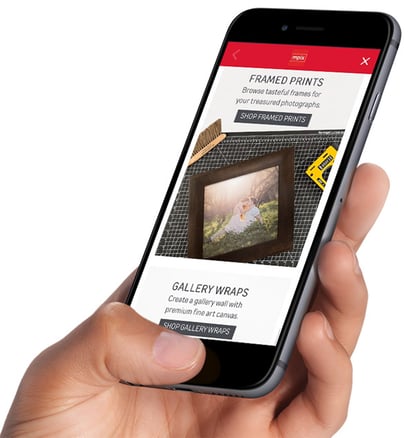 CaptureLife creates a friction-free and sticky experience for the consumer. Consumers react with delight when images are delivered directly to their smartphone in the CaptureLife app, often spurring spontaneous and immediate purchases. Now connected to that consumer, long-tail opportunities for add-on sales and ongoing marketing become a reality – extending the revenue opportunity from every capture. Within the CaptureLife app, the consumer can invite friends and family to see their images – turning one customer into many. In fact, over 25% of recent purchases in CaptureLife have been made by people invited to the app by the original customer. That's the power of sharing and the power of CaptureLife experience.
And just like photo paper or any product with material cost, CaptureLife digital delivery credits can be bought in volume to drive down costs. Most of our labs have been happy to replace outdated delivery systems that consumers no longer want (CDs, USBs and digital downloads via emails and access codes) and replace them with CaptureLife. It's cost-effective and more efficient, with the added benefit of ongoing connection and additional sales for them and their photography partners.
What a few of the leading labs are doing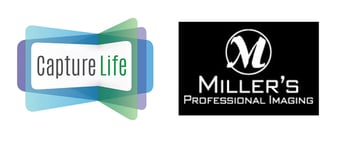 Professional labs like Miller's Professional Imaging and Richmond Professional Lab have embraced the CaptureLife platform for their business. They understand that it's not digital or print, but digital AND print, and have been leading the way and getting the word out to their photography customers.
Miller's knows first-hand the power of the CaptureLife experience for their business with consumers. They've been tracking how many Mpix customers purchase through the mobile app, and the results have been remarkable. Luke Daffron, Miller's CTO remarked, "We see even better lift in purchases through the CaptureLife app."
With CaptureLife, Miller's goal is to make sure that their pro photography customers remain competitive in a changing market and to help them leverage their relationship with consumers.
"If we focus on helping consumers access their photos long-term, share those photos, and create even more from those memories, the entire industry wins," shared Luke.
Since integrating CaptureLife into their business, Miller's has been actively talking with all their pro photography partners through announcements, at conferences, and through webinars about this new opportunity to revenue. Recently, they emailed invitations to a CaptureLife webinar, and on the first day, 750 photographers signed up. It's pretty obvious that interest is strong, and their photography partners are looking for ways to evolve their business.
One such photographer is Jennifer Mercurio of Lasting Impressions Photography, Bay Shore, New York. Jenn shared,

"I've received very positive feedback from my customers about the app experience. They love being able to easily access and share their photos anytime rather than having to go to a gallery site."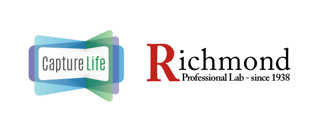 Richmond Professional Lab was excited about leveraging CaptureLife with their professional photographers to deliver digital images directly to a consumer's smartphone. Blake Bullard, VP of Richmond Professional Lab said, "It's much more convenient, saves everyone time, and helps the photographer, lab and consumer address the decline of CDs as a viable long-term media."
"Beyond that," Blake continued, "CaptureLife is a remarkable and ongoing opportunity for mobile commerce and reorders. Photographers are excited about having our branded print store available through the app. It broadens the opportunity for increased revenue, and makes the unique workflow of order processing, fulfillment and reordering much simpler and more efficient for our photographers and their customers."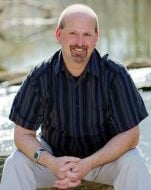 Richmond recently started rolling CaptureLife out to their network of photographers and positive results are already being realized. Butch Bernstein with IMB Images Photography out of Germantown, Maryland starting seeing value for him and his customers immediately.
"Like our photography, it's very important that my brand be associated with a modern experience that reflects what my customers want. CaptureLife gives us just that. Having Richmond's print products a tap away from the convenience of the CaptureLife mobile app is another great advantage for both me and my customers. We've already seen orders coming in!"
Since the CaptureLife fulfillment and mobile commerce platform is integrated with industry standard software programs in use by volume photographers and their labs, like PhotoLynx and ROES, it nests seamlessly with the workflow and processes that labs and volume photographer rely on.
Growing with the CaptureLife experience
We're excited that more labs are embracing a new experience for their photography partners and their consumers, and leveraging CaptureLife to stay ahead of the curve. We'll keep sharing new announcements and success stories as they happen!