Two more leading labs, Advanced Photographic Solutions and Marco Photo Service, partner with Capturelife to bring a modern digital experience to consumers and their pro photographers.
The Capturelife Professional Lab network has expanded again with the addition of two well respected volume labs, Marco Photo Service and Advanced Photographic Solutions (APS) and their DDLab division. The Capturelife lab network now represents close to 20 leading organizations providing imaging services for professional photographers that want the power to deliver, engage and transact directly with their customers on their smartphone.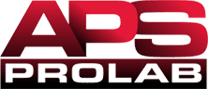 APS and Marco Photo Service are among the largest volume labs in the country. As the industry changes and volume photographers are driven to compete with the likes of Lifetouch and Shutterfly, the Capturelife Lab network with labs like APS and Marco Photo, are providing photographers with the digital delivery, mobile commerce and marketing tools that they need to stay competitive and thrive.
Advanced Photographic Solutions, located in southeast Tennessee, operates out of a 60,000 square foot facility serving professional school, sports, senior and volume photographers throughout the United States and the world. APS provides photofinishing services to the underclass, sports, and senior and volume Photography markets. Their unique line of products and marketing materials, as well as dedication to customer service, have helped them grow into one of the largest independent labs in the North America.

Like APS, Marco Photo Service is proud to be one of the nation's very best high-volume photo imaging companies. Based in Ohio, they provide school, youth sports, senior, and family photo finishing to hundreds of independent studios of all shapes and sizes. Marco Photo supplies its customers with exclusive products, dynamic graphics, fast delivery, outstanding sales and marketing support, as well as top notch customer service. As a business, Marco is dedicated to supplying photographers with the tools they need to stay steps ahead of their competition.
Marco recently added a new consumer-facing retail website, Dandelion Prints, and are now providing high-quality photo prints to consumers. With this new Capturelife partnership, Marco will be able to connect directly with their consumers via the Capturelife app.
"Our primary focus is preserving memories and preserving them correctly," explained Rick Casey, President of Marco Photo Services. "A print will always be viewed, and a good print on quality paper tells a great story. But being connected with Capturelife allows us to make sure our customers always have access to their treasured images as well as the best prints possible – right on their mobile phone."
"We're extremely proud to serve two more leading professional labs, their pro photographers and the consumers they serve," said Tim Bates, Capturelife CRO. "As consumer trends and increasing competitive forces continue to impact the pro photography industry, Capturelife is there to help labs and their photographers tap into today's mobile and socially engaged consumer – and create an ongoing relationship, not just a one-time transaction."
The Capturelife Professional Lab network now includes some of the most prestigious and leading labs in North America: Miller's Professional Imaging, District Photo, Richmond Professional Lab, Advanced Photographic Solutions, Marco Photo Service, Technicare Imaging, CPQ Professional Imaging, JD Lab, Ark-La-Tex, United Promotions, Printmakers, GPA and Pacific Color Lab, to name a few.