We know that the professional photography industry continues to undergo profound change. From the shifting landscape of recent acquisitions, the advent of new technologies, and millennial consumers digital and social preferences, it can be a challenge to keep up.
That's why at CaptureLife, we feel it's important to share the latest insights and information with you – so you can be prepared for what's next, adapt, and evolve your business to remain strong and relevant.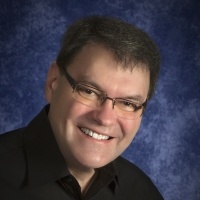 When we heard Mark Schoenrock, president of PSP Consulting, deliver his keynote address at PhotoLynx MVP recently, we knew we needed to share it more broadly with the market. Mark recently recorded a portion of his presentation, and we wanted to be the first to share it with you.
Exclusive insights from Mark Schoenrock on Shutterfly's acquisition of Lifetouch
Mark Schoenrock's presentation, Kaboom!, reflects on the significant market changes disrupting the school photography industry. In particular, Shutterfly's acquisition of Lifetouch and the relentless shift in consumer preferences toward digital images, mobile interaction, and a demand for choice. You can watch Mark's recorded presentation here and learn more about:
Shutterfly's commitment to invest in and build their joint businesses with:

Online ordering
Mobile optimization
Increase product choice
Plant efficiencies to reduce costs

The increased focus on customer lifetime value vs. transactions

How each party will leverage their unique expertise to build market share and revenue
What each party is doing now, and the transformations you can expect to see unfolding in 2019
Being attentive, nimble and creative helps pro photographers win
As Mark concludes, it doesn't matter your size if you pay attention, stay nimble and be creative. At CaptureLife, we're energized by the many photography businesses that are making moves to innovate and take charge of their future in light of the ongoing market changes. We look forward to helping the industry adapt, evolve and fight back with the friction-free digital delivery, mobile commerce and marketing, and exciting new digital product offerings that today's consumers want and will keep you competitive.