CaptureLife Integration with ImageQuix will Deliver a Seamless Workflow with Access to the Power of Mobile Engagement and Commerce.
ImageQuix is a leader in delivering smart solutions that professional photography businesses rely on to help them move customer ordering and fulfillment online. Blueprint, the latest software from ImageQuix, now adds capture, image matching and data management, making it a comprehensive end-to-end service for product offering and pricing, online customer ordering, capture and image tagging, and automated transfer of orders to professional labs for processing.
With Blueprint integration, CaptureLife mobile fulfillment, marketing and commerce will now be embedded into a studio's workflow, making it even easier for photographers to satisfy and engage today's consumer where they live and shop today – on their smartphones. Select customers should begin testing this integration with their spring packages.
The combination of CaptureLife and Blueprint gives photographers a dynamic new way to grow engagement, strengthen ongoing relationships, and increase sales with consumers. It also streamlines operations and puts the power of a modern mobile experience inside Blueprint's end-to-end studio workflow.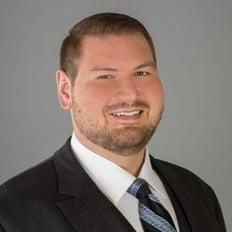 "We see the integration of CaptureLife as a great strategic partnership for our business," Alex Kovacevic, the new CEO of ImageQuix explained. "It's part of our strategy to deliver new ways for photographers to reach and activate more consumers. CaptureLife integration gives our photographers a way to deliver a seamless experience for consumers to relive and share memories, coupled with an effortless way for them to purchase more, all managed from within Blueprint"
CaptureLife will be accessed directly within Blueprint's Smart Workflow that includes job management, on-site capture, and the automatic launch of online sales & fulfillment. Photographers will now be able to select CaptureLife digital fulfillment as they create their packages for clients. As packages are ordered and processed, the digital images purchased are automatically delivered directly to the consumer's smartphone in the CaptureLife consumer app.
The CaptureLife app creates a modern experience for consumers to engage with their digital images, share those images with family and friends within the app, as well as socially. The power of sharing unlocks even greater sales potential, turning one customer into many.
CaptureLife mobile commerce creates an easy and effortless way for consumers to purchase more with the tap of a finger. For the photographer and lab, this builds even greater purchase potential with a customizable online store with premium print and new digital products connected directly to any ImageQuix professional lab partner for processing and fulfillment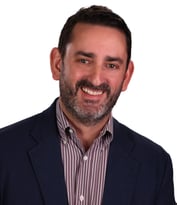 Mike Harris, Owner of Victor O'Neill Studios explained, "We've been very interested in CaptureLife as a way to better connect with consumers and drive more business. ImageQuix Blueprint software is the new backbone of our studio operations, so it was important to us that it fit within our workflow. CaptureLife integration with Blueprint is great news for us."
"We are extremely excited to be working with ImageQuix to create new potential and revenue for professional photography businesses," said Scott DeFusco, CEO of CaptureLife. "We're proud to partner with another industry-leading solution to unlock more value for this industry."