Expo attendance and demonstrations introduce more attraction photography operations to a modern mobile experience that harnesses the power of memories to build loyalty and growth.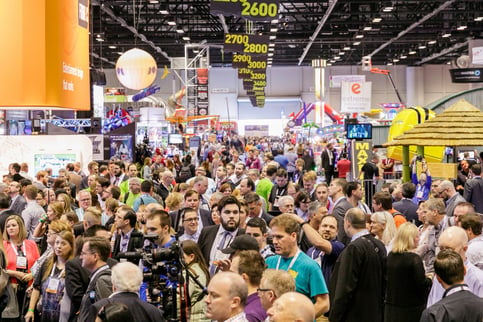 IAPPA, the global association for the attractions industry, held their massive Expo in November and Capturelife was there. The IAAPA Expo is the largest international trade show for the industry, with more than 35,000 participants and thousands of exhibitors. The Expo and Trade Show attracts industry leaders and operators of amusement and theme parks, water parks, cruise lines, resorts, excursions and adventure destinations. Capturelife leveraged their presence at IAPPA to continue expanding important relationships in the attractions and resorts industry with both technology partners and customers.
From camera to consumer in seconds. A remarkable 'digital first' approach for memories.
After developing a unique interface to Canon's new Camera Control API (CCAPI), Capturelife was invited to demonstrate the technology in the Canon-sponsored booth at the Expo. With Canon and Capturelife both leveraging an open systems architecture, it was a perfect way to show how forward-thinking brands can stay in step with today's mobile-savvy consumer – and deliver exciting digital memories in seconds to a consumer's mobile phone via the Capturelife app. Attendees viewing the demo in Canon's booth were impressed, leading to pilot programs with capstone attraction and resort businesses.
For virtually any attraction and action photography photo operation, the integration demonstrates the promise of a modern consumer experience to boost loyalty and sales while streamlining complex and distributed photo operations.
Amusement, theme and water parks

Action sports and competitions

Attractions and destinations

Cruise lines

Excursions and adventures

Live events and shows

Resorts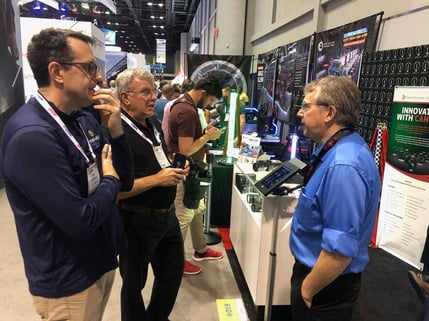 Leveraging the Capturelife digital delivery and marketing platform, professional photography operators can deliver pre-purchased digital photo packages or post-experience photos directly to consumer's smartphones for viewing, purchasing and sharing on social media. Capturelife's CCAPI camera integration adds a new level of speed and flexibility with software to capture consumer information, trigger camera operations and deliver those memories in mere seconds.
This modern experience eliminates extra steps for the consumer as well as the photography operation and encourages immediate viewing and purchase of digital memories with the tap of a finger. It's convenient and effortless for the consumer. And it's revolutionary for the attractions and photography industries – allowing them to easily retool a cumbersome consumer experience, deliver memories quickly and efficiently, and grow revenue with ongoing marketing and offers.
For consumers, it means no more extra stops, long treks or waiting to review and purchase images at viewing stations, kiosks or photo outposts. For photography operations, fast delivery and the reduced labor and expense of burning CDs or on-site photo processing drives more profit to the bottom line. It's a dynamic and flexible platform that harnesses the immediacy and power of shared memories with family and friends to grow engagement and sales.
Here's how it works.
Through the Capturelife CCAPI software interface, the consumer's name, mobile phone and email address are entered on any tablet screen or scanned via RFID or pass.

Once entered, the CCAPI-enabled camera can be fired directly from the screen.

Photos are immediately available and any selected themes or overlays are instantly rendered as additional images on the original digital capture.

A text or email message is sent to the consumer alerting them that their digital photos are ready for viewing.

The consumer clicks on the link to view either pre-paid or for-purchase digital photos right in the Capturelife app on their phone.

Within the app, consumers can purchase additional premium digital content that's been delivered, as well as browse and buy unique print and photo-based products from an integrated store that will ship direct to their home.

With consumer mobile information, operators can leverage the power of Capturelife marketing tools to stay connected and build brand loyalty.

Push, text, and in-app messaging to deliver timed content, promotions and exclusive offers

Contextual and location-based marketing to recommend new or related experiences

To see this workflow in action, checkout this video from the recent Capturelife Pulse Conference.



The Canon CCAPI integration to the Capturelife platform delivers an adaptable new workflow for the industry that also unlocks access to powerful marketing and commerce tools to build consumer engagement in today's experience economy.
Watch for Capturelife at upcoming industry conferences to see more live demos of the next evolution in professional photography experiences – from camera capture to consumer in seconds.