The youth sports market in the U.S. is massive with an estimated value of $15.5 billion annually, according to a recent report by Wintergreen Research. To put the size of the market into perspective, it's bigger than the NFL, which sits at $14 billion.
It's easy to see why youth sports is such a big and fast-growing market. It's at the center of the explosive experience economy trend that has people spending more on events than on physical goods. And for any parent that has kids playing youth sports, these events represent some of the most important and cherished memories of a lifetime.
Needless to say, the youth sports market represents a lucrative opportunity for action sports photographers who capture these coveted memories. So why have photography businesses struggled to be profitable in a market where there is such tremendous interest from parents?
So what's the problem?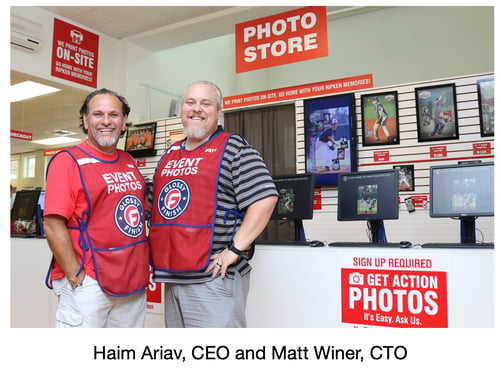 Award-winning Glossy Finish, one of the most successful action photography companies in the U.S. has the answer. In a segment of the photography market that's struggled in recent years, they've thrived and have an enviable rate of revenue growth and profitability. With 12 years of success in the industry, Glossy Finish attracted some of the most prestigious governing bodies in all of youth sports, including organizations like Babe Ruth League, The Ripken Experience, Cal Ripken Baseball, USA Football, American Youth Football, Youth Baseball Nationals, and many others.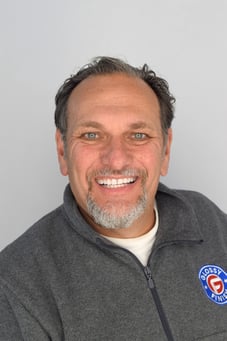 Haim Ariav, CEO and Founder of Glossy Finish shared his insights on four factors he believes have constrained the performance of photographers in this market.
Product vs Service. Most action photographers are working under the wrong business model. Instead of treating their professional photography as a valued service, they treat it as a product – and that product is typically prints. Prints have become a commodity at the same time that digital photos have gone up in value with parents. Parents want images they can share, that are always with them and readily available on their phone.

"Spray and Pray" doesn't work. Related to the point above, most action photographers use a sales model affectionately called "spray and pray." The photographer takes a bunch of pictures at a sporting event, uploads them to an online gallery, promotes the gallery to parents on site, and prays that parents find their way to the galley to buy something. This rarely works. The reason? It's relying on a product to sell itself. Ask yourself this: can you imagine photographing a wedding for free in the hopes that the couple will buy something? It's a model that de-values your time, professional experience and business to nothing more than a product.

Workflow is crippling and costly. Because most action photographers monetize through print products and rely on antiquated systems that weren't designed for their specific use case, the workflow required to make money from events is typically complex and expensive. That makes it impractical for most photographers to make enough money to justify their time at these events.

Selling is not simple. We know that we buy when we value what's being sold, when the price and packaging is simple and clear, and the shopping experience is frictionless. In too many cases, photographers are making the experience far too complicated and not engaging for parents. With a complicated array of print packages to choose from, a less than stellar shopping experience, and delivery that can sometimes take weeks – it's the opposite of what parents have come to expect.
The Solution
Ariav is widely respected by his peers for being innovative with both photography business models and technology, and he has a clear and exciting solution for the future of action sports photography. That's why we are excited to announce that the leading action sports photography company, Glossy Finish, has teamed with the leading digital photography platform, CaptureLife, to deliver that solution for the future.
Slated for release this summer, the new service combines the successful Glossy Finish business model with a powerful and simple CaptureLife Events app, allowing any size photographer to deliver an innovative, profitable, and frictionless action sports photography experience.
Imagine going to a local game or tournament and having parents pay you UPFRONT to take amazing action photos of their athletes. Now imagine a complete and simple solution with marketing and onsite customer acquisition tools, payment processing, and image delivery. One app. One solution.
Creating a Community for Success
Glossy Finish CTO, Matt Winer, knew that the service would be even more successful with a vibrant community of successful photographers and business leaders fueling it. That's why Glossy Finish created GFcrew.com, an online forum where members can share valuable insights on action photography and drive the most value from this huge opportunity.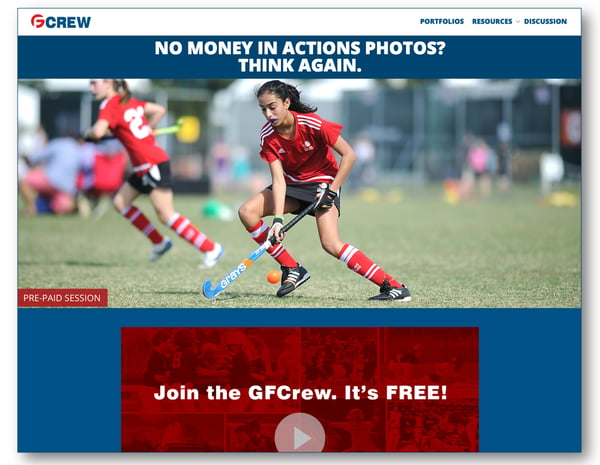 Winer explained, "With GFcrew.com, every member will receive a powerful combination of this new service and the advice and professional guidance from the best minds in the industry. That's incredibly exciting to us."
"We've been partnering with Glossy Finish for years and in our experience, no one does action sports better," says Scott DeFusco, CEO of CaptureLife. "The opportunity to team with them on delivering the future of action sports photography is a dream come true for us."
If you want to be "in the loop" on this exciting new service, go to GFcrew.com and join for free. You'll receive regular updates as we get closer to release and be the first on the list to get exclusive early access to the program.