Professional photography veterans and Innovative leaders develop a unique digital-first operation to meet the changing appetites of brides – leveraging CaptureLife for digital delivery, mobile marketing and commerce.
EMOTION Wedding Photography leaders Michael Warshall, Vittorio Natoli and Peter Myers recognized a market shift in wedding photography. The majority of brides were no longer interested in formal staged shots, expensive wedding photo albums, and high-priced photography services.

This changing market reality led to them to launch EMOTION Wedding Photography. It's a true digital-first operation built around the belief that brides prefer to hire a photographer that will capture the true essence of their unique day, give them immediate access to their images, at an affordable price.
Radical? Perhaps not.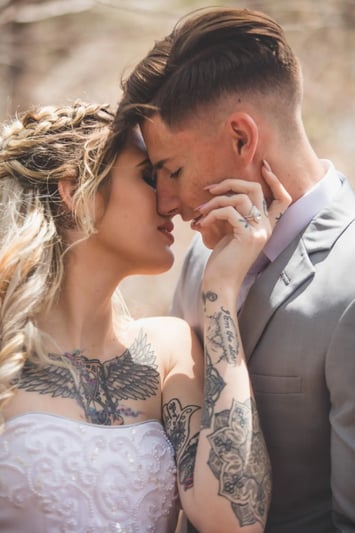 EMOTION was seeing more and more millennials turn away from formal, high-end wedding photography. They listened to the customer to give them what they wanted – more candid, documentary-style, affordable photography services with day-after access to professional digital images to share on social media and relive their day. They designed EMOTION to deliver a modern-day experience – digital-first, professional and personal, fast and affordable.
As they were launching their new business, EMOTION chairman, Michael Warshall and former owner of Nulab, a leading professional photo lab in Australia, recalled early conversations he had with CaptureLife. After reconnecting, he and his partners knew that the CaptureLife platform and model was a perfect fit for their disruptive and innovative new business.
"I was already familiar with CaptureLife from conversations we had at Nulab," explained Michael Warshall, EMOTION Wedding Photography chairman. "We're strategically focused on addressing the disruption occurring in the professional photography industry, and CaptureLife is completely aligned to help us innovate and address that disruption."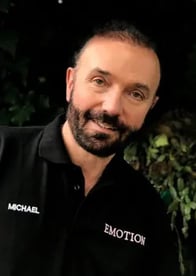 "CaptureLife is a natural complement to help us add that easy, consumer-focused mobile experience, create an ongoing marketing connection, and meet the needs of the modern couple's wedding. It will be the main way we communicate and connect to our brides and grooms," Michael added.
EMOTION Wedding Photography will employ many of CaptureLife's unique features: direct digital delivery to consumers' smartphones, mobile marketing and mobile commerce. In addition, CaptureLife will be integrated with Adobe Lightroom to fit within EMOTION's established workflow. With the Lightroom integration, any wedding collection set up and published to the mobile phone will remain dynamic and synchronized – streamlining operations between the Lightroom collection and mobile delivery to bride and groom. For example, If the couple requests a black and white version of one of their images, that new version will be automatically updated in the consumer's CaptureLife app.
EMOTION will also leverage CaptureLife mobile marketing features to establish timed and behavior-triggered marketing campaigns based on the natural wedding lifecycle, as well as consumer activity with their digital albums. Their plans don't end there, however. EMOTION is looking for creative ways to leverage this capability to offer affiliate marketing for related products and services.
"EMOTION Wedding Photography is creating exactly the kind of leading, innovative professional photography business we've envisioned with our CaptureLife model and platform." explained Scott DeFusco, CaptureLife CEO. "They're listening to the consumer and addressing head-on the disruptive market trends we've all been seeing with the decline of print and participation in the old model. EMOTION is fully embracing a digital-first model that appeals to today's digital and mobile savvy consumer and we're thrilled to be their strategic partner to complement and fulfill their vision – and to bring CaptureLife in a bigger way to the Australian market."