If you're currently using green screen workflow to offer different background options for school, sports or studio portrait photography, we have an exciting new way for you to multiply your sales opportunities.
We're excited to announce another new revenue-building solution for professional photographers – CaptureLife Dynamic Backgrounds.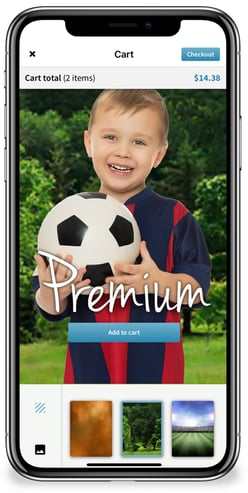 The CaptureLife mobile platform has always supported the industry's current pre-pay model with digital image delivery, mobile marketing, and commerce. Now it can deliver more sales opportunities by allowing you to seamlessly present the subject's knocked out portrait with your selection of background options right within the CaptureLife consumer app to encourage additional purchases.
Not only can you deliver the composite image with the background that parents selected as part of your pre-paid packages – you can now deliver the knockout image, upload your selected backgrounds, and set your price for additional background options. Your customers can dynamically view the portrait with the alternate backgrounds within the CaptureLife app, make their selections, and purchase even more with the tap of a finger.
End dead-end transactions. Keep your customers engaged.
With CaptureLife you end dead-end transactions forever and unlock both immediate and long-term revenue potential with every customer. When your professional images and backgrounds are delivered to parents via the CaptureLife app, it's a proven combination that encourages greater engagement and even more purchases. Our data shows that 20% of parents who are offered alternate background options from the ones they initially selected will purchase another portrait with a different background – and many will buy multiple backgrounds!
Unlock even more revenue. Turn one customer into many.
When you combine the immediacy and ease of CaptureLife Dynamic Background review and purchasing with the power of social sharing, you have a recipe for even higher revenue. Parents can share their image and invite family and friends to view in the CaptureLife app, and we've found up to 25% of products purchased within the CaptureLife app are made by others than the original customer.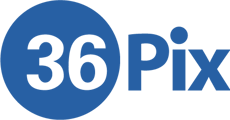 Leaders and innovators in green screen workflow technologies, like 36Pix, are also seeing the value that this new feature unlocks.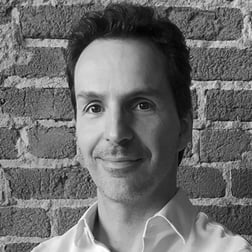 "With all the technology in use today and at consumers fingertips, professional photographers are sitting on a goldmine with their digital images – but they haven't had many solutions to help monetize them," explained Robert Ste-Marie, President of 36Pix Inc. "We're excited that the CaptureLife platform is creating new, forward-thinking ways to help the industry grow."

"Professional photographers were at the forefront of the seismic shift to digital camera technology, but that business model, especially in the high-volume school portrait and youth sports markets, has continued to be driven by print sales," explained Scott DeFusco, CEO of CaptureLife. "Like 36Pix, we're committed to developing technologies that are transformative, streamline operations, and can serve photography businesses in meaningful, revenue-producing ways."
See CaptureLife Dynamic Backgrounds in January
We'll be unveiling this new capability to complement the industry's leading green screen workflow solutions at two premier industry trade shows in January – the Professional Photography Association's Imaging USA Conference in Atlanta, GA and the School and Sports Photographers Association's (SPAC) 2019 Conference in Las Vegas, NV.
Stop by booth #820 at Imaging USA and booth # 507at SPAC to see us and find out how you can tap into the transformative power of digital content, mobile marketing, and commerce. You can also contact us to learn more today.