As players in the photography industry continue to consolidate – what does it mean for professional and volume photographers? Real and exciting opportunities are there for those who recognize them, embrace a new playbook, and act.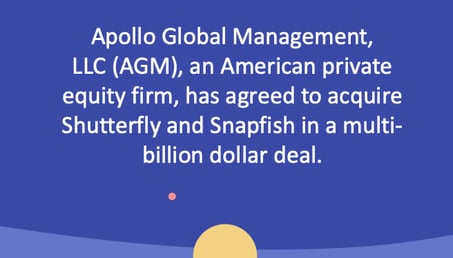 We've all heard the latest news. Buyout firm Apollo Global Management acquired Shutterfly as well as Snapfish, two online digital memory powerhouses. No less important and along for this next ride is Lifetouch, the leader in school photography who delivers these e-commerce memory platforms immediate access to over 25 million consumer households during their prime memory making years, Pre-K through high school. The big just got bigger.
And then, just over a week ago, ASG, a company that buys, builds and operates market-leading SaaS companies, announced their acquisition of PhotoLynx – an early Capturelife partner. Together with ASG's earlier acquisition, ImageQuix, the combination provides a comprehensive solution to help photographers manage their business and improve productivity. The smart just got smarter.


So what does it all mean?
It's no secret that technology continues to evolve, creating a certain level of ongoing disruption in this market. From film and prints, to pixels and personalized products, to mobile and experiences – it's often hard to keep up. But keep up is just what the industry has doggedly done, because quite frankly, the risk of not doing so is just too large.
To compete, you must stay on top of technology trends and meet the demands of today's digital and experience-focused consumers. You must stay agile and evolve, or you will evaporate – not because of consolidation, but because the very technology we rely on every day, the smartphone, has changed consumers appetites, interests, desires and buying habits forever.


The big get bigger – and the agile outsmart.
At Capturelife, we look at the continuing story of Shutterfly, Lifetouch and now Snapfish, not as a threat, but as an indication that there is still plenty of runway and value in the market. While they certainly recognize the decline in print purchases and also read the news about the ongoing shuttering of retail photo labs – it's been gratifying to share their interest in creating a mobile-friendly environment for professional and personal images, and a seamless service for the creation and delivery of personalized products. There are economies of scale at play here with these three large players, to be sure. With sophisticated digital platforms, marketing and sales muscle, as well as footprint that is now truly nationwide – could we be looking at an Amazon-like player for the memory market?
Volume and professional photographers who have a digital strategy in place or move quickly to create one have a great opportunity right now to capitalize on the key customer acquisition strategy of these big players. A willingness to embrace digital images and mobile delivery along with print and personalized products gives consumers what they have long been asking for – faster delivery, social sharing, and control and choice in their purchases. The benefit in giving consumers what they want? Putting digital images in the palm of their hands gives the photographer direct and ongoing access to consumers during their most powerful memory-purchasing years – and turns them into a captive, lifetime customer.
And by opening our thinking beyond the standard print packages, a one-time transaction turns into a long-tail revenue opportunity. Instead of wallets – why not a phone case? In addition to an 8 x 10, why not mugs for the grandparents? Why not turn on capture into an opportunity for parents to purchase seasonal digital backgrounds throughout the year from the convenience of their phone? Instead of frantically searching through shoe boxes scattered around the house, why not a short video commemorating the journey from kindergarten through graduation created from all the images saved right on their smartphone?


The smart get smarter – and connect with the right partners.

We were thrilled to hear that ASG was bringing together PhotoLynx and ImageQuix – two workflow and commerce players who offer an end-to-end service that makes running a photography business easier, more efficient and cost-effective. It's the power of partnership that creates better solutions and Capturelife mobile image delivery, marketing and commerce is proud to be an integrated offering with both – as well as other leading workflow and commerce solutions in the market today. As a growing digital technology platform, we know we can't do it all. That's why we consciously sought out the partners who could help us bring business-building digital services to photographers to help them thrive.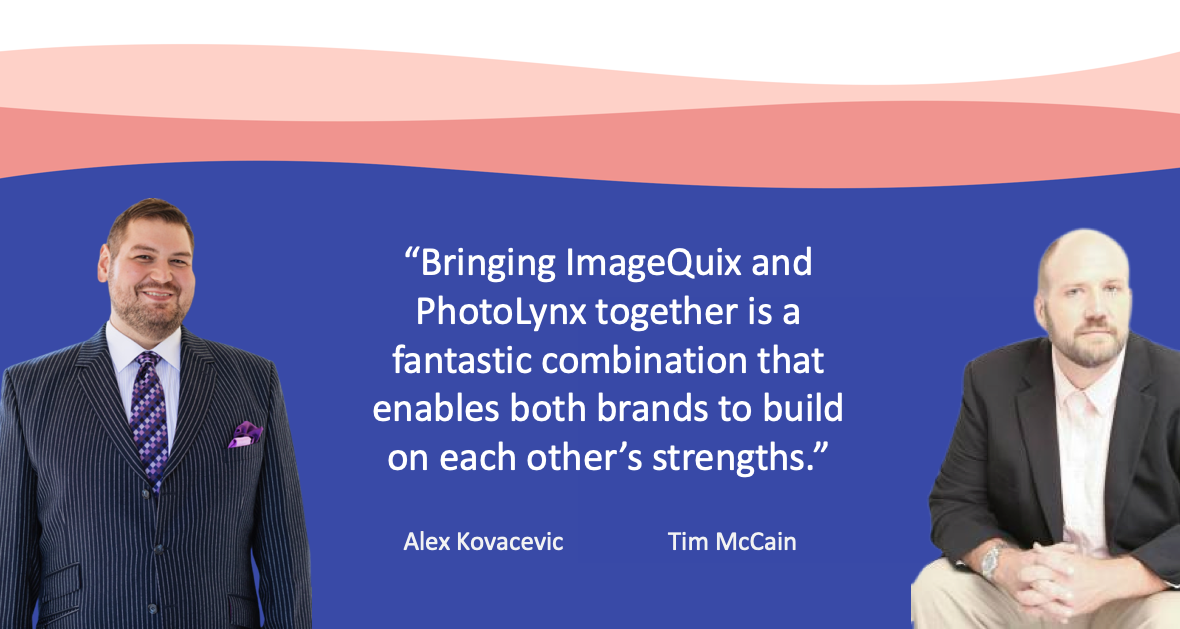 It's no different with the independent and volume photography businesses. Finding and working with the right partners is essential to executing on a strategy that ensures your business will both run well, as well as prosper. Just as photographers select a workflow, a commerce platform and a lab, they now need to think about their digital strategy partner. Luckily – there is no need to invest in technology development or extensive training.
At Capturelife, we've helped photographers get into the digital game, think through their digital strategy, land and retain accounts, excite their parents and capture entirely new revenue for their business. You don't need to buy new equipment, change your workflow or change your lab – you simply add digital images to your standard packages to get started.
Once you experience how digital image delivery can be a game-changer for your business like other forward-looking businesses, you'll recognize the potential to power additional growth. Capturelife photographers change their approach to selling new and current accounts, winning and retaining more business in highly competitive environments. Many extend their offerings using hashtags for proms and competitions, delivering seasonal or triggered promotions, or using our new Capturelife Events app to register players and complete transactions right at the field to turn action sports photography into a profitable effort rather than a loss-leader.
With a digital strategy, you've secured your business with today's consumers and given yourself fresh new ways to compete in a smart and nimble way with the biggest names in the industry. We invite you to review all the resources and tools we've developed to ensure your business profits and grows with the digital platform designed for the modern business of memories. Let us help you get started today!