More commerce and design solutions mean more opportunities for photographers, labs and photo-finishing businesses.

We're excited to announce our latest partnership with Photo Finale, the robust commerce solution for professional photography and lab storefronts, and Mediaclip, the sophisticated product design technology for rendering unique photo products. This is exciting news, extending Capturelife digital content delivery and mobile commerce to an even wider network of photographers, labs and photo-finishing businesses already partnering with these two simple and powerful industry solutions.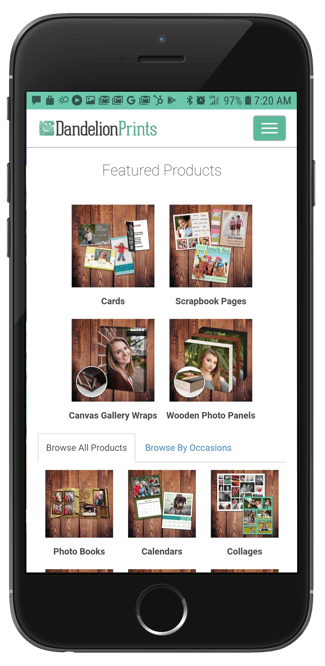 Capturelife and Photo Finale
Now, any professional lab or photography business using Photo Finale as their storefront or gallery can leverage the Capturelife platform for direct digital delivery of images, mobile commerce and marketing. With the Photo Finale integration, the lab or photographer's storefront can be surfaced directly within the Capturelife app – making customers' additional purchases as easy as a tap of the finger.
"Capturelife and Photo Finale can help photography businesses meet the needs and demands of today's mobile savvy consumer – and encourage new revenue streams by giving them access to unique photography-based products, prints, greeting cards, photo books and gifts," explained Stephen Giordiano, CEO of Photo Finale.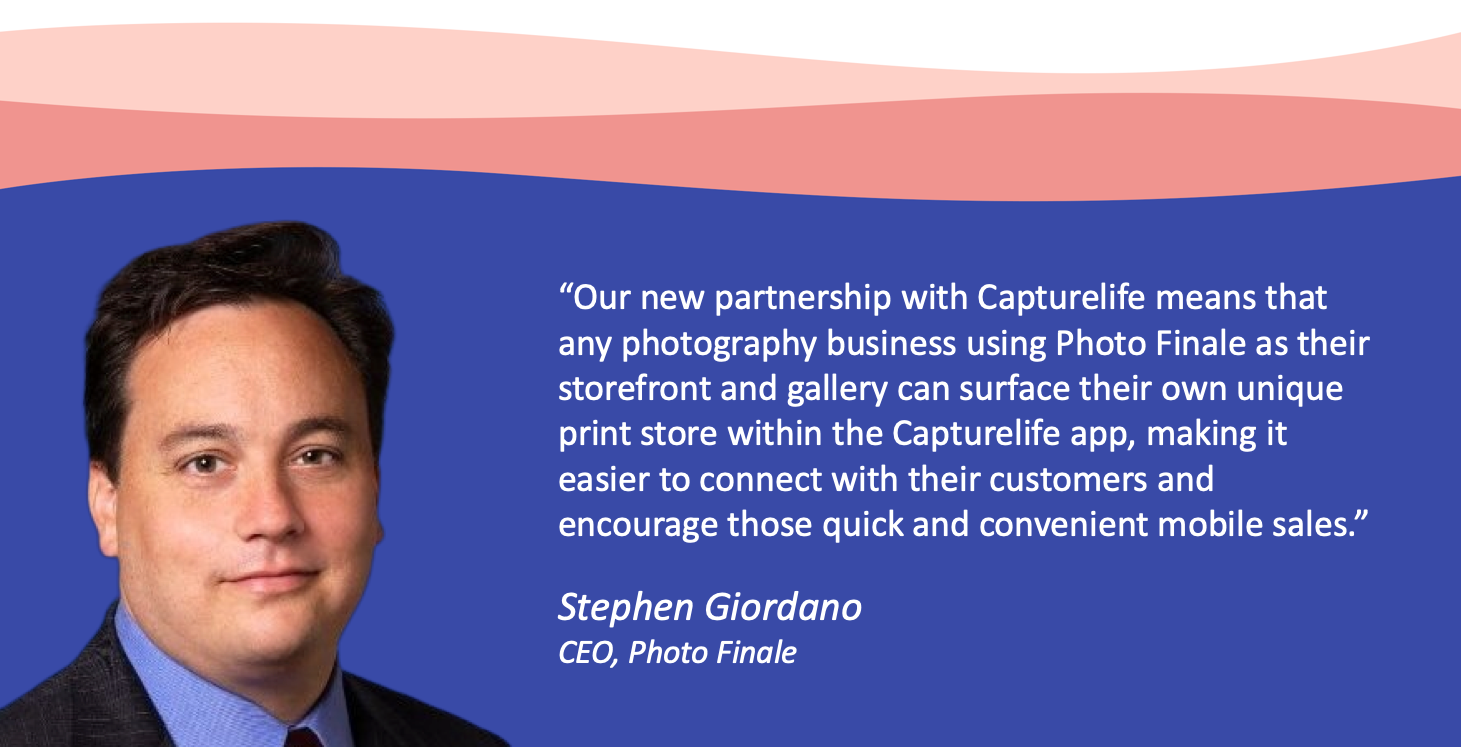 With more than a decade of imaging software development, Photo Finale is a leading provider of commerce and retail software tools for independent photo retailers and photography businesses. Since their platform's introduction in 2001, Photo Finale has deployed thousands of APM photo kiosks, Photo Finale websites and mobile apps worldwide. Their complete commerce experience makes it easy for photography businesses to easily deploy their own online shopping experience.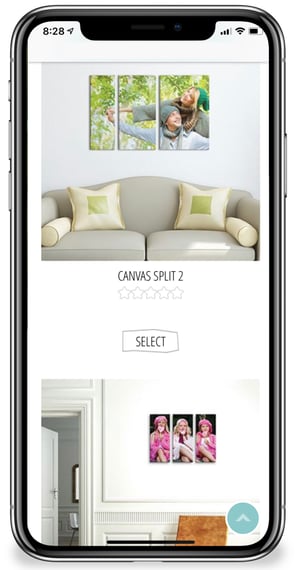 Capturelife and Mediaclip

Photography businesses often want to offer additional realistic photo rendering on today's sophisticated products, and when they do, they turn to Mediaclip. Mediaclip delivers a white-label, sophisticated product designer technology that allows for consumer customization of standard templates and realistic rendering prior to purchase. This rich user experience allows consumers to create any personalized product instantly, on any device.

Mediaclip brings a host of impactful features to Capturelife photographers and labs, including state-of-the-art ergonomics, making product personalization truly enjoyable and incredibly simple. In addition, the Mediaclip rendering engine can generate instant previews of additional products for customers that can be displayed in the shopping cart or included in promotional emails to generate even more sales.

Mediaclip was founded in 2005 and is a privately-held business headquartered in Montreal. As the premier developer of white-label software for the creation of a wide range of personalized products, their software enables printers, retailers and content creators the ability to deliver a rich user experience to increase sales and customer loyalty. Today, Mediaclip solutions are integrated into hundreds of websites worldwide.
"Partnering with sophisticated platforms like Photo Finale and Mediaclip has been an important focus for Capturelife. In our drive to deliver an exceptional consumer experience and to support the needs of the industry, these two new integrations will help more labs and photographers harness the power of mobile commerce and marketing," explained Scott DeFusco, CEO of Capturelife. "We're incredibly excited about these new partnerships as well as the new opportunities they present to accelerate growth for lab and photography customers – allowing them to tap into the growing demand for high quality, digital memories and a great user experience."