Background
As the inventor of the 'all-inclusive' holiday concept, Club Med has been innovating the vacation experience since 1950. Club Med invites guests to write their own vacation stories, emphasizing that "when everything is included, all you need to add are the memories." Capturing the memories of a once-in-a-lifetime vacation for their guests has always factored into Club Med's business model and they continually look for ways to improve the program. Partnering with Sunrise Image Studios, Capturelife has transformed the photo program for Club Med and their guests by providing a modern, digital platform that is aligned with the promise of their brand.
The Experience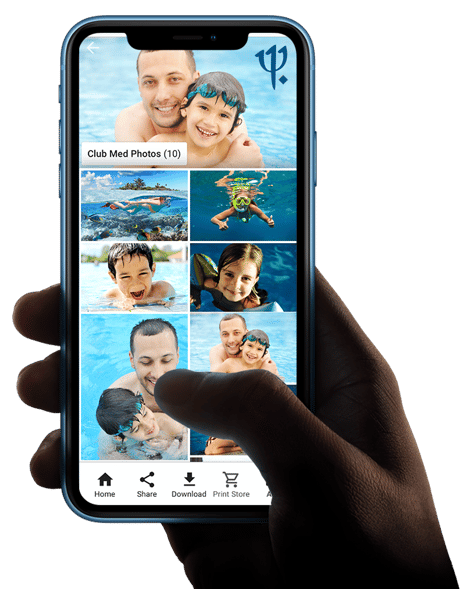 Capturelife worked with the team at Sunrise Image Studios and Club Med to develop a photography program that would blend seamlessly into the overall guest experience. To accomplish that goal, Capturelife integrated with the guest management system. This allows photographers to use Capturelife's platform to scan guests' RFID bands to automatically associate their photos with their Club Med room account, creating a seamless experience for guests. Once photographed, guests can browse and purchase photos from the convenience of their phone or the Photo Boutique touch screen kiosks.
The enhanced photo program was also designed to engage with guests after they leave the resort. Before Capturelife, there was a limited and manual process for allowing guests to purchase photos post-vacation. With Capturelife's integrated marketing campaigns and mobile shopping experience, Club Med stays connected with guests; this unlocked a significant source of incremental revenue for Club Med.
"One of our goals with Capturelife was to open up a new source of revenue by marketing and selling to guests after they've left the resorts," said Eric Churchill, Owner of Sunrise Image Studios. "The post vacation sales through Capturelife are significant and we are excited for the future."
Results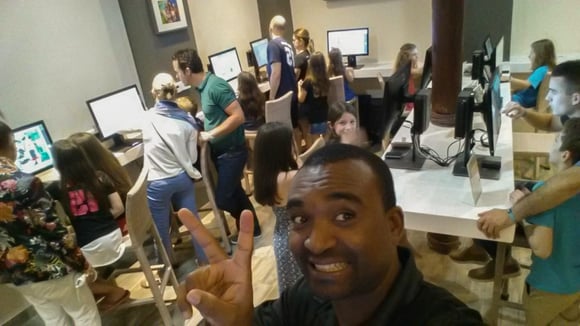 Since launching Capturelife, the photo experience is more seamless, flexible, and streamlined for both the staff and guests. With guests having the option of purchasing from the convenience of their phone, or through the Photo Boutiques where staff can assist, allowing sales to be made anywhere at any time. Post-vacation purchases now account for 20% of the photo revenue being generated.
The flexibility of Capturelife's commerce platform enables sales for Club Med through multiple channels (mobile and kiosk) and payment options. This allows for payments to be taken through the Club Med point of sale terminals or through the integrated credit card processing system, giving guests more payment options. Capturelife also supports payment in local currencies, including Dominican and Mexican Pesos.

The staff also benefit from Capturelife's modern web and mobile technology that is the backbone of the workflow. There are no more software updates needed, and Capturelife can be directly accessed by staff members from anywhere in the world to provide a continuously connected environment.
"We are proud of our partnership with Sunrise Image Studios and Capturelife. They are delivering the type of experience for our guests and results that align with our high standards. We're already working on ways to expand the program to unlock even more value for Club Med and our guests." Lorraine Keogh Davis, Director of Local Sales, Operations, Club Med
If you're interested in learning more about Capturelife, please contact us.