If you're planning to be at Sync Sports in Pittsburgh next week – we've got exciting news for you. Stop by the Capturelife booth to learn all about the launch of the new Capturelife Events app and GFcrew – a powerful and revolutionary way for photographers to actually earn money from action sports photography.
Youth sports is an enormous market – $15.5 billion market and growing. That's bigger than the NFL! And we all know that for any parent with kids playing youth sports, these events represent some of the most important and cherished memories of a lifetime. But for far too long, youth sports action photography has been a burdensome and losing operation for too many photographers, with no easy workflow or proven way to monetize all those on-field or on-court efforts.
All that changes next week. Capturelife and award-winning Glossy Finish – the most successful action photography company in the U.S. – have teamed up to deliver proven technology and the winning formula that will allow photographers to make the most of this lucrative and growing opportunity.
One app. One solution. One amazing community for support.
Imagine going to a local game or tournament and having parents pay you UPFRONT to take amazing action photos of their athletes. Now imagine a complete and simple solution with marketing and on-site customer acquisition tools, payment processing, and image delivery.
This solution brings the best of the best together and is available to you now!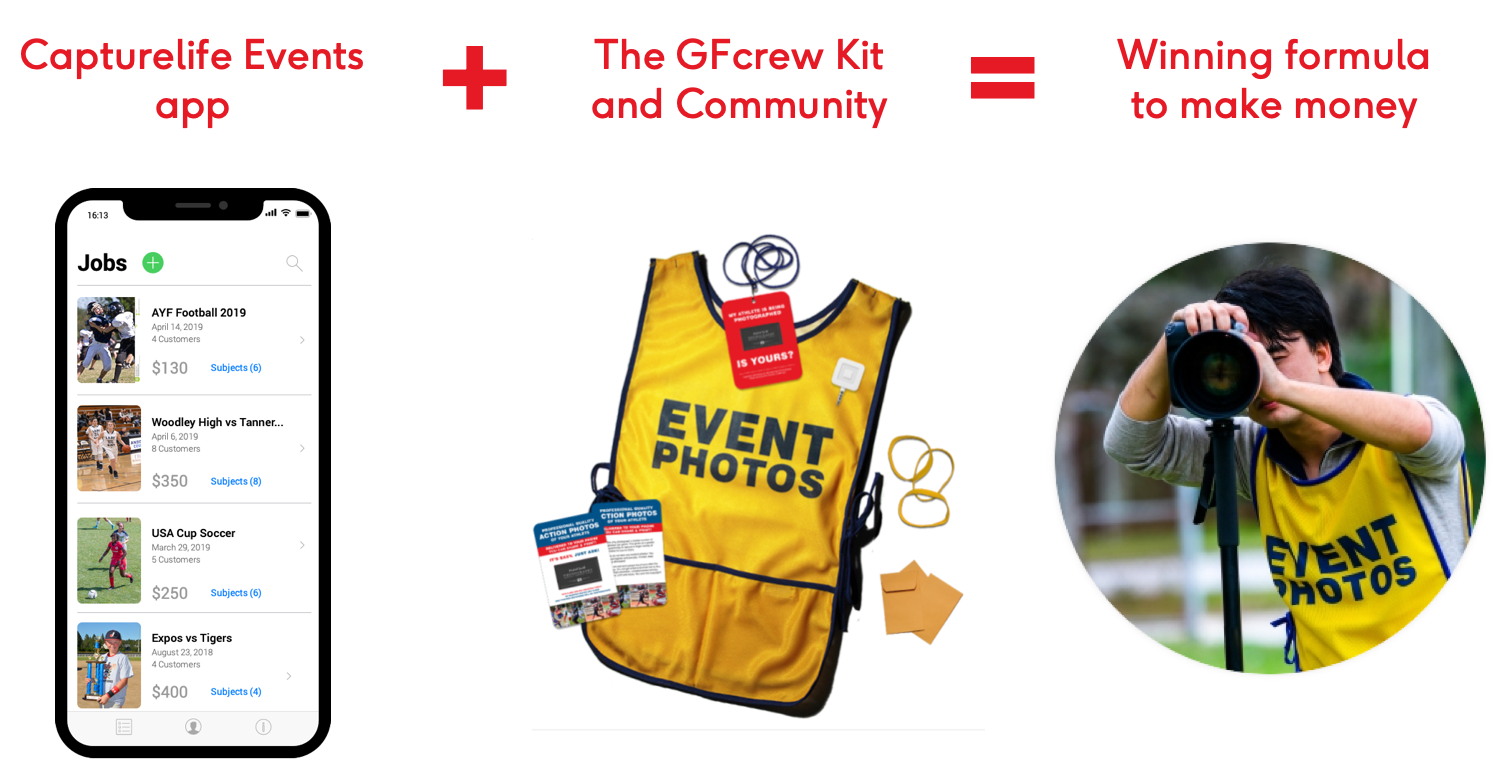 No more shooting on spec! Register players and take prepaid orders on-site with the Capturelife Events app.
With the new Capturelife Events app there's no more "spray" and then "pray" that parents will eventually find and visit your gallery after the event and make a purchase. Now you can generate prepaid orders and make money before you shoot! With the Capturelife Events app on your phone (available next week in the app store for iPhone and in the fall for Android phones) you can register and get payments upfront, right at the event. You simply set up your job, enter customer and player information, and then process parents' payment safely and securely, right in the app. With the latest technology in the palm of your hand and a few taps, you're done and on your way – concentrating on only your prepaid, registered players and delighting their parents with the results.
A proven process. Expert insights. GFcrew gives you all the tools you need to get started.
To make shooting on game day possible, it starts with the right formula. Haim Ariav and Matt Winer of Glossy Finish know what it takes to succeed on the field and make money with youth action sports photography. They created the GFcrew kit to help you create demand, market, and then easily identify the players you've registered when you're shooting. The GFcrew kit is your key to the action sports business all in one box. It comes complete with attention-getting bibs, lanyards, flyers, and the bands to identify your registered players. It's everything you need to market and efficiently operate at your sports events.
Even better? Haim and Matt created the online GFcrew community. There, you can learn from the best and join a growing community of 300+ like-minded photographers who share best practices, processes, and great advice for shooting stellar action photos.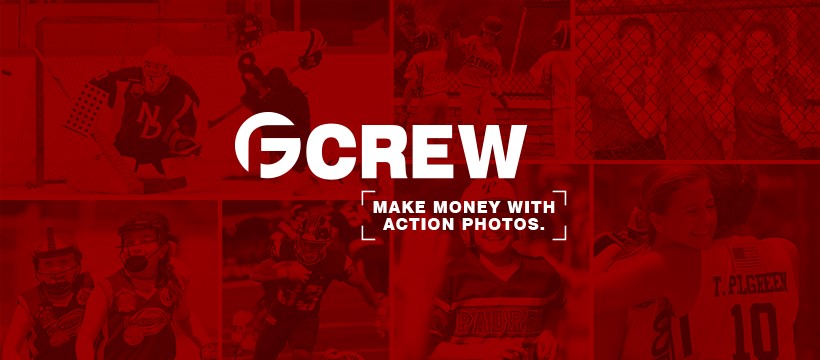 Shoot smart. Earn raves from parents and players – and make money!
You've registered parents and players and secured your upfront payment. Now you get to do what you love – take great action photos and concentrate only on those registered players! When you're done shooting, you edit your photos as you normally do, and then upload them into the Capturelife portal. Once your photos are uploaded, your parents receive an automatic text link to their players' photos in the Capturelife consumer app right on their smartphone. There they can click, share and treasure those photos for years to come. They can even buy more in the mobile store right in the app, and you get a generous share of the profits from those purchases.


"Capturelife Events with GFcrew is a game changer for photographers," said Alan Mohring, owner of Alan Mohring Sports Photography. "In the short time I've been using the service, I've seen my sales go up and my workload for supporting customers go down. My customers are also excited about the experience and I'm getting an increasing number of referrals. This new model flat-out-works. PERIOD!"
You love your craft. Now join the community!
We encourage you to join the energized and growing GFcrew community, which includes the early photographers who have taken this new formula through its paces and seen what it can do. There you'll learn from the best how to leverage this modern, digital-first experience that will delight parents and help you grow your business.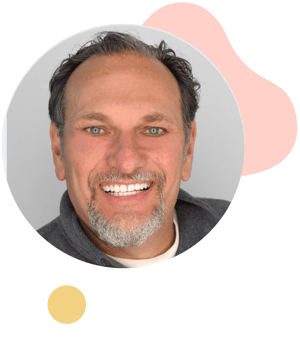 "The concept of GFcrew is based on the successful process and techniques that we have used at Glossy Finish for over a decade," said Haim Ariav, co-founder of GFcrew and CEO of Glossy Finish. "When Matt Winer (co-founder of GFcrew and CTO of Glossy Finish) and I decided to partner with a technology platform to build our vision, the choice to use Capturelife was easy. They truly are best in class."
Don't wait! Visit GFcrew.com and stop by our booth at the SYNC SPORTS conference next week to learn more and start making real money with action sports and event photography!