The Capturelife Events app and GFcrew marketing kit deliver more sales, profitable events, new clients and great buzz to elevate his business.
Alan Mohring loves photography, especially action sports photography. For 30 years he's been perfecting his game and doing what he loves. His business, Alan Mohring Sports Photography, has been delivering high quality action sports, competition and school event photography in the northern Illinois and greater Chicago area for years.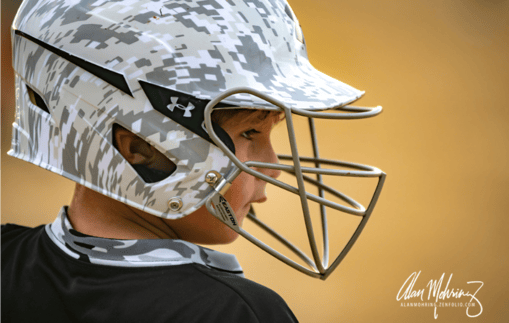 But while his sweet spot is action sports, it hasn't always been a lucrative venture. Alan did everything that everyone told him to do – shoot great photos, get as much of the action and as many kids as possible, spend time editing, watermark images and put them up on a gallery site, and then email parents to go to the site to review, select, order a package or pay for a digital download.
Well, it worked, but it didn't work well enough to make up for the time and hard work he was putting into each sports engagement. Although parents liked the work and visited the gallery, many would simply copy a watermarked image without paying. It was disillusioning and not the way to build a thriving business.


Finding a way to stay in the game
But Alan wouldn't give up on doing what he loves. So when he heard about the GFcrew model and the Capturelife Events app, he jumped in with both feet.
"I've had a camera in my hand for 30 years, and I absolutely love taking action sports photography, but the simple fact is that it has to make you money," explained Alan. "To be honest, nothing was really working well enough from a business standpoint until I connected with GFcrew and Capturelife."
Alan was all in after speaking with Haim Ariav of Glossy Finish and hearing about an entirely new approach. He signed on last summer to beta test the Capturelife app and put the new GFcrew model through its paces – and it's changed his business.
"Using the Capturelife Events app and the GFcrew marketing kit for action sports flips the old model on its head. And you know what? It works," Alan said. "I picked up business really easily – and it's completely changed the way customers view my business."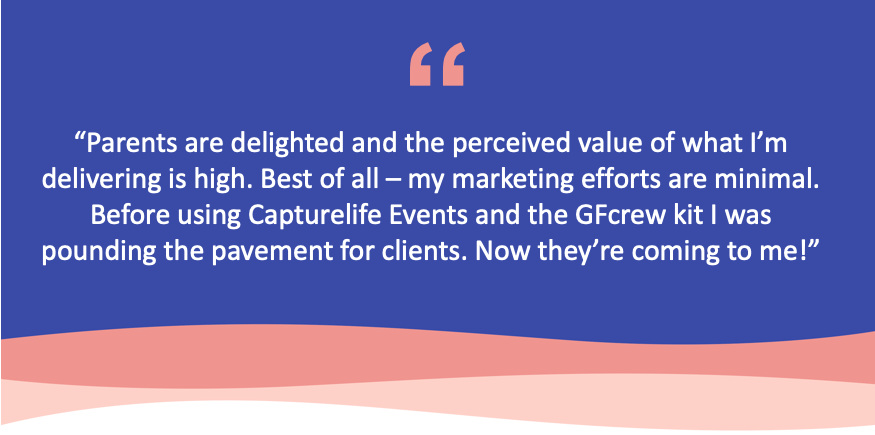 A viable, repeatable formula for success
Alan found using the Capturelife Events app was a seamless way to register athletes and take prepaid orders right on the field. And although he wasn't sure about wearing the bib the first time – he's a convert now.
"All of the technology, marketing and tools are proven. Use the foot bands, use the bib – use it all," counsels Alan. "Everything's clear, straightforward and simple to use. It's a slick experience that elevates your image and believe me, it really makes a difference."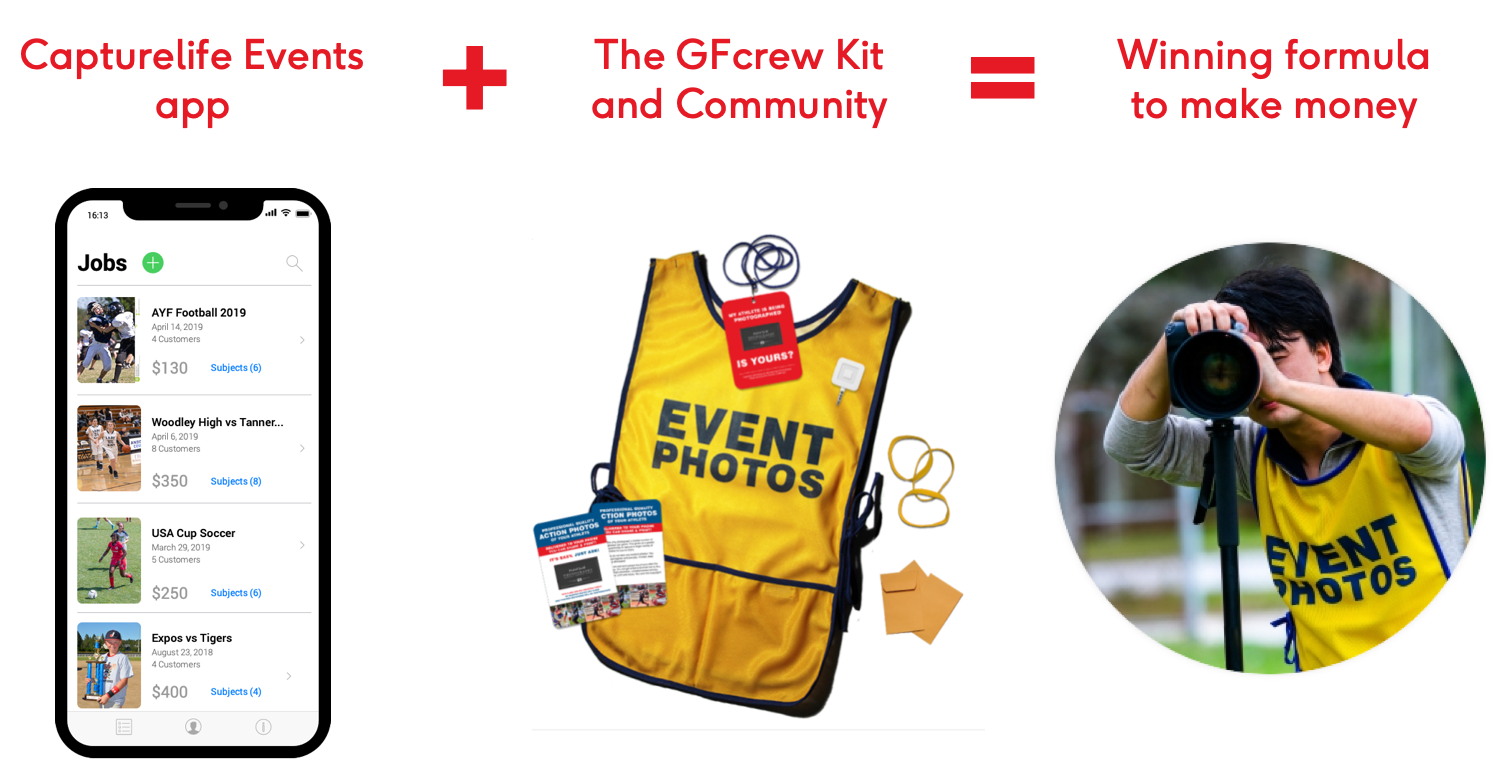 Alan also found that moving his action sports business to this new digital model had a profound impact on customers. When they heard that they would have full usage rights to the photos – it broke open the market for him. Parents were so satisfied with the new approach and process, and the perceived value was so high – it allowed him to increase his standard prices while gaining new customers. And after a few engagements and some very positive word-of-mouth, many new clients sought him out.
What's now leads to what's next
Not only did Alan make a significant leap forward to make his action sports engagements profitable, he's seeing increased value for his clients.
Year over year, event after event, the timeline of photos that automatically populates in the Capturelife consumer app becomes a great selling tool – marking important milestones for parents and in the life of the organization as well. For leagues, studios, competitions and tournaments, he envisions new sponsorship opportunities and ways for them to sell their own merchandise through the Capturelife consumer app.
And for photographers who aren't as focused on action sports, Alan believes in the power of this new, seamless experience for professional photography and its impact on parents and clients. He's seen the change in his business, and he believes it can give other photographers far greater exposure, elevate their reputation and help them generate new business.
"What I'd tell others is to believe it and trust it. This is a new way to think about your business, and there's a great system in place to help you win."