Bundling digital with their print packages keeps photography businesses where the consumer is, delivering a competitive edge that helps them boost revenue.

The fall school and sports photography season is upon us, and we know it's a busy and critical time of the year for most volume photographers. It's the season where a significant portion of annual revenues can be made or left on the table if not done right.
At Capturelife, we like to stay in touch with our photographers to hear more about what they're doing as they enter this important time of the year. Earlier this month, we surveyed our photographers to hear how they're integrating digital delivery with their packages and what that means for pricing. We were gratified to hear that after using Capturelife for a season or two – nearly all are seeing big benefits in bundling digital with print to cater to today's consumer.
Digital image delivery in most or all packages.
The big news this year over last year shows that Capturelife photographers are increasing their use of digital images in their packages –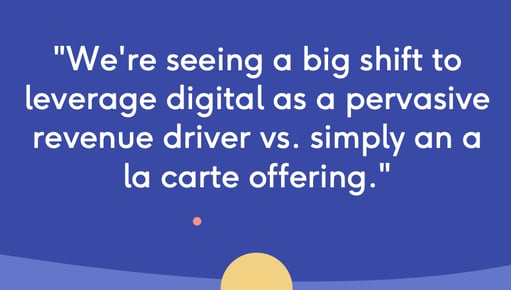 a whopping 41% reported they are including digital images in all or most packages.
That's a huge increase from last year when most were testing the bundling of print and digital in one or a few packages, or only offering digital a la carte. This is exciting news and demonstrates that volume photographers are leveraging their digital strategy to expand the appeal of their offering and increase consumer connection and satisfaction.


Staying competitive. Increasing prices and revenue.
Pricing strategies vary widely by market and we're always interested to work with our clients to help them consider the best options. While 46% maintain package prices while including digital images to help them stay competitive, 54% report raising package prices by $5.00 or more. With the nominal fee for Capturelife on a per delivery basis, that's a strong uptick in profit margin per package.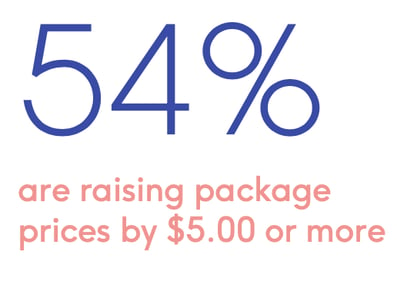 What Capturelife volume photographers have learned is that mobile delivery of digital images is the smart path to earning easy money this fall season. And by doing away with maintaining gallery sites for downloads or the costs of CD and thumb drives – we hear that they save real labor and hard costs while increasing profits.

See how LDS Photography increased revenue with Capturelife
Developing loyalty. Adding new photographers.
Once parents download the Capturelife consumer app and start receiving their images, engagement rates remain exceptionally high. Over 70% of consumers still have the Capturelife app on their phone six months after download, storing and interacting with both their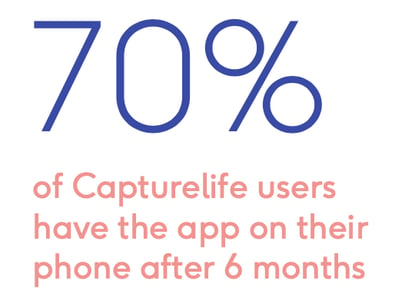 professional and personal images. Capturelife data also shows that 20% of parents share their images and invite family and friends into the Capturelife app. This means new photographers and the opportunity for new revenue with no effort whatsoever. That's not possible from dead end transactions like web downloads, CDs or USB drives.
Capturelife volume photographers also know the value of the historical timeline of their professional images that build over time right in the Capturelife app, and 32% reported promoting this to their parents for the upcoming season using the marketing tools we released in July. It's simply another way to cement consumer loyalty and take advantage of long-tail sales opportunities.
See Photographer Spotlight interview with Focused on Forever
Lifetouch and Shutterfly follow the Capturelife lead.
We know from our earlier work with Lifetouch how much they coveted a digital and mobile connection with the consumer but weren't able to make that technology pivot on their own. With their acquisition by Shutterfly, the sale to the Apollo Group and the subsequent management changes we've seen, that commitment to bringing Lifetouch parents into the online Shutterfly experience is only strengthening.
This fall we've seen Lifetouch adopt the strategies we've been recommending to our Capturelife photographers from the beginning: making digital available with every package, promoting unlimited free storage, and the ability to share with family and friends. Taking a page from our mobile playbook is the key to their quest for growth and new photo-based memory sales. We're proud that they're agreeing with our vision that a modern mobile experience is good for the consumer, and good for photography businesses. But even better for the Capturelife photographer there is no significant technology investment, no changes to your lab or workflow, start-up is quick and easy, and core strategies are in place to help photographers update their packages and order forms to start earning easy money with a modern digital strategy.


We're invested in volume photographers' success for the long-term.
At Capturelife, our focus is on making the smart technology investments that will keep the photography industry growing and thriving in new ways long into the future. In the coming weeks and months, you'll hear us talking about an all new approach to growing post sale opportunities – something the volume market hasn't been able to previously do.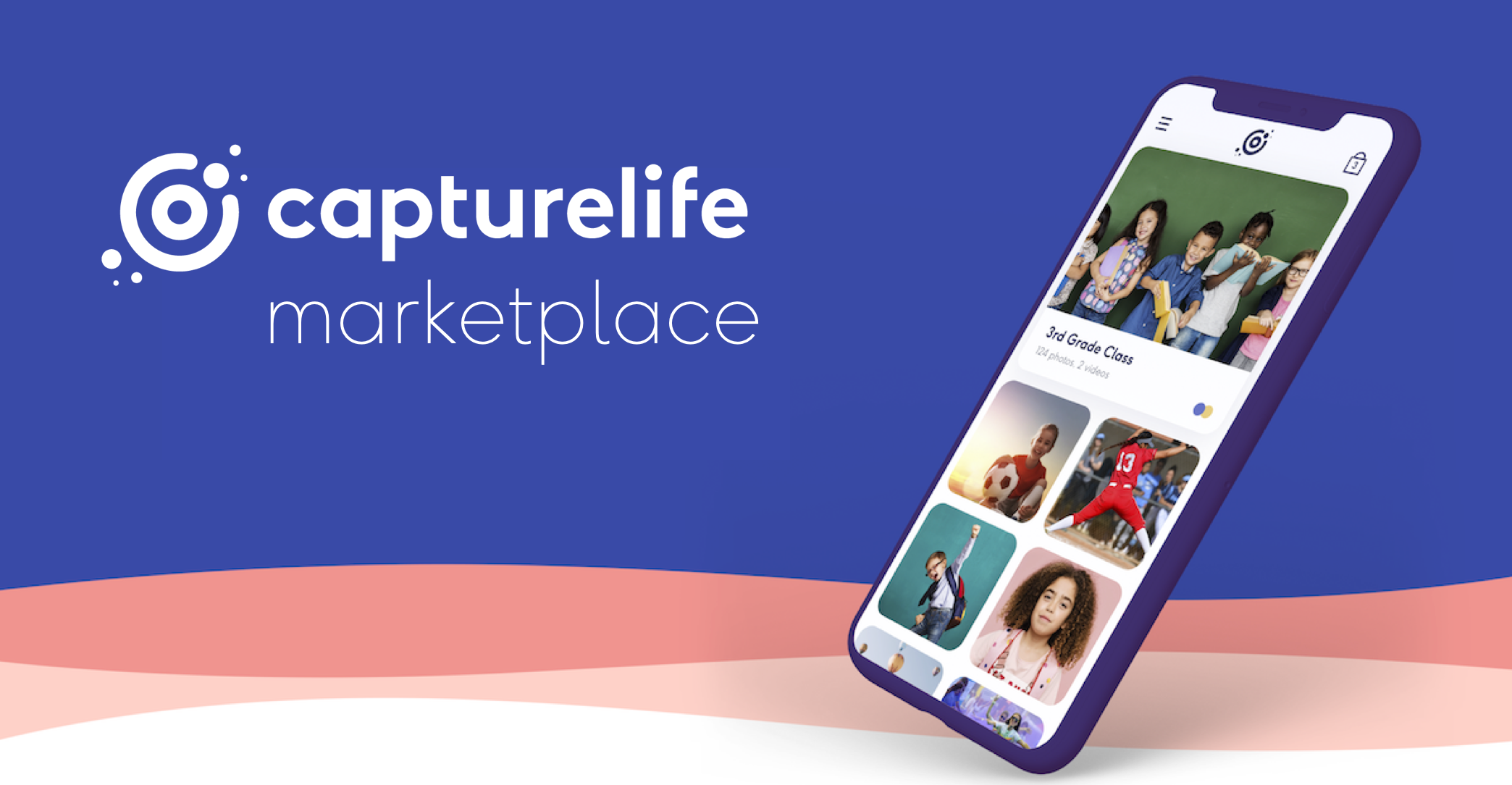 Capturelife's new digital product marketplace will start being used by select photographers this fall and available to everyone very soon. This marketplace unlocks both immediate and long-term digital product revenue opportunities through 3rd party tools and resources, without creating any additional work for photographers. This is an immediate benefit for Capturelife photographers who are leveraging digital delivery, and something our most forward-looking partners are looking forward to embracing immediately. Stay tuned! We're excited to help you craft a smart and modern strategy to continue growing your business!