PortraitEFX is one of the fastest growing volume photography franchises in North America and ranked among the Top 500 Franchise Systems in America by Entrepreneur Magazine. The PortraitEFX franchise offers consumers a national brand photography network with local touch and care, and their management team brings decades of high-volume photography and marketing experience to 35 states nationwide as well as Canada's British Columbia.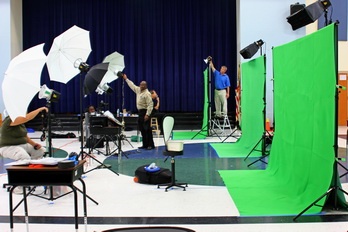 PortraitEFX is re-inventing the photography business with new programs, innovative new products and a consumer-centered commitment to quality and value. Leadership viewed CaptureLife as a lynchpin technology for its franchisees – keeping them in the forefront of the high-volume photographic services industry with a stronger connection to today's smartphone-savvy consumer. The CaptureLife marketing and delivery platform coupled with the CaptureLife photo-sharing app for iPhone and Android devices will allow PortraitEFX to deliver a more compelling and connected experience to consumers of PortraitEFX services. CaptureLife will become PortraitEFX's primary social and mobile image delivery, engagement and commerce platform.
Chris Wunder, Cr. Photog. ASP, CEO of PortraitEFX and a 40-year veteran and industry expert in the field of volume photography promotions for studios, schools, sports, directories and events, saw CaptureLife as an opportunity to change the way the company engages and connects with their customers.
[perfectpullquote align="full" bordertop="false" cite="" link="" color="" class="" size=""]"CaptureLife is allowing us to change the way we engage and connect with our customers – delighting them with personalized content, key memories, and engaging merchandise – all within a social, mobile commerce experience," said Chris.[/perfectpullquote]

Chris and the leadership team also saw that new digital products, like CaptureLife Dynamic Backgrounds, CaptureLife Video Stories and CaptureLife Smart Events, would be a way to expand and address consumers changing appetites for rich and engaging content.
"Millennials are our key customers, and they're demanding that our content be delivered to their smartphone. CaptureLife is the best platform to help us address this, and the only one that allows us to participate in and take advantage of the evolving digital marketplace," explained Chris.
"Our customers want our photographers to deliver this new digital experience and offer them new types of digital products. We know this is where our Franchisees will earn most of their money in the coming years – and we're being proactive to help them stay ahead of the pack."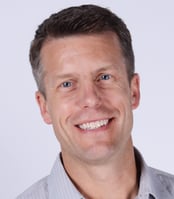 Jeff Eckerle, COO of CaptureLife said, "We're delighted that PortraitEFX saw CaptureLife as a way to stay at the forefront of their industry and extend their consumer-centered commitment to delivering an exceptional digital experience. We're excited to work with them to deliver that modern consumer experience around memories that CaptureLife offers – social sharing and connection and one-touch commerce for both print and digital products."