CaptureLife Inc., the leading provider of enterprise mobile marketing and commerce solutions for professional photography businesses, as well as the developer of the CaptureLife consumer-based private photo-sharing app used by consumers worldwide, is announcing its new partnership with Technicare Imaging Ltd., and the further expansion of their offering into Canada.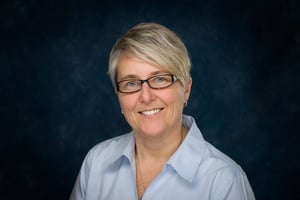 Technicare Imaging, located in Edmonton, Alberta, is one of the premier professional photo labs in Canada, serving professional photographers in every province and territory across the country for over 30 years. The photography business and the clients they serve are the core of their focus and passion. Cathy Columberg was the National Sales Manager of Technicare for many years. After her business partners retired in 2016, she and a group of investors acquired the business and Cathy took on the position of General Manager.
Since that time, Cathy has reshaped and expanded Technicare's business using new technologies and processes to broaden how it serves the professional photography community and making it one of the largest labs in Canada. The company has been aggressively leveraging new technology to expand their offerings in support of their customers. This quest to remain relevant and to stay ahead of the curve led Technicare to become a CaptureLife cornerstone partner in Canada.
Technicare will use the CaptureLife digital fulfillment and marketing platform and the CaptureLife Photo Sharing App as its standard method of delivering digital images for its professional photographer customers, giving them a better way to serve today's mobile and socially-savvy consumers.
"CaptureLife represents a shift in the photo industry," explained Cathy Columberg, President of Technicare Imaging. "We have been continually reinventing and growing our operations to better serve the professional photography industry in Canada, which today is driven by all things digital. We see CaptureLife offering an important next step along that digital growth path and we are very excited to partner with them"
"CaptureLife has created a unique social and mobile experience for pro photographers and the consumers they sell to," Cathy continued. "Not only are they addressing the need for a better digital delivery mechanism in a world that runs on smartphones – but through in-app promotion, messaging, and other engagement tools, the CaptureLife marketing platform also keeps the photographer, print lab, and consumer connected after that initial image delivery. CaptureLife technology gives our photographers and our lab new ways to make money."
With the CaptureLife offering, the professional photographer is now connected directly to the consumer, making them part of their everyday mobile social experience. This mobile, social connection allows professional photographers to quickly and easily deliver key photographic memories and messages directly to a consumer's smartphone. Once delivered via the CaptureLife app, the consumer can connect and share this content with family members and friends, as well as easily purchase additional digital and print products. This mobile experience has proven to generate a lift in reorders and additional purchases.
Scott DeFusco, CEO of CaptureLife said, "We are excited to work with one of the great labs in Canada and their team of experienced imaging professionals. It's a great opportunity for us to expand our technology and this new way of thinking about the experience of memories to more professional photographers in North America. We look forward to helping Technicare and their professional photographers grow in new ways with the addition of a seamless mobile delivery and mobile commerce experience."