It's no secret that Miller's Professional Imaging is a leader in the professional photography industry. Founded by Bill Miller in 1939, a master photographer and videographer known for his meticulous processing, that love of the craft remains the foundation of their business. And Miller's has grown by consistently delivering the highest quality products, customer service, and technologies in the industry.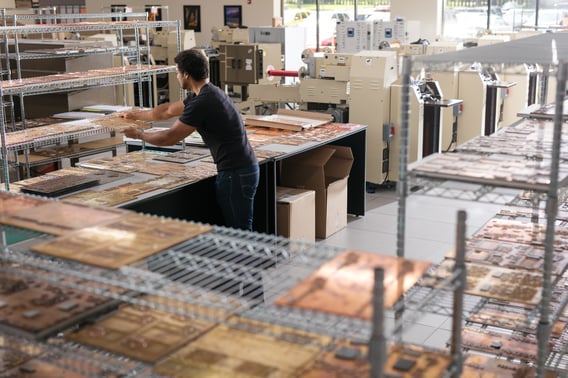 Miller's enviable reputation for quality and timeliness of delivery is baked directly into their business model. Early on, they adopted technologies and systems that would track the number of returns and relay information on the status of jobs in real-time. Sharing this information transparently to all Miller's employees keeps that focus on satisfying the customer front and center.
Today, they're doing the same with CaptureLife. By integrating the platform into their pro photography, emerging photography and photo enthusiast businesses, their goal is to ensure a healthy future for themselves and the photography industry as a whole.
Facing, not fearing, the move toward digital
Miller's has been quick to spot and act on trends. They were one of the first labs in the country to service digital imaging, and they were determined to grow this part of their business from the start.
As a professional lab, it was a very bold move to launch Mpix in 2003 as an online-only digital imaging lab to service both emerging pro/hobbyist and photo enthusiasts. In 2009, they followed with MpixPro, catering to smaller studio or studio-less photographers looking for price savings and simplicity.
With the recent news of Shutterfly's acquisition of Lifetouch, those moves look positively visionary.
But when Miller's broadened their market reach, it never meant abandoning the professional photographer. Miller's has always been bullish on the professional photography industry and certainly remains so today.
"We want the pro photo industry to thrive," explained Luke Daffron, CTO of Miller's. "To do that we feel compelled to share what we know and to lead by offering new solutions that keep us, our customers, and our industry at the forefront."
Enter CaptureLife
Miller's had been keeping a keen eye on the softening of traditional print sales while the consumer moved toward a more digital, mobile and social experience.
When co-founders Jeff Eckerle and Scott DeFusco shared the CaptureLife platform with Luke and Miller's leadership – it just fit. They saw it filling a critical gap in their mix, and a smart way to marry print with the trend toward digital.
"We saw those trends, and quite simply, we were determined to do something to address them," Luke explained. "As a result, our relationship with CaptureLife is broader in scope than many others."
From initial talks in late 2016 to an agreement in January of 2017, Miller's spent the following months working with CaptureLife to carefully integrate digital delivery and fulfillment with their order and processing systems. This includes applying their quality and color correction standards to digital images ensuring the fidelity between digital and print – something the quality-conscious pro photographer demands.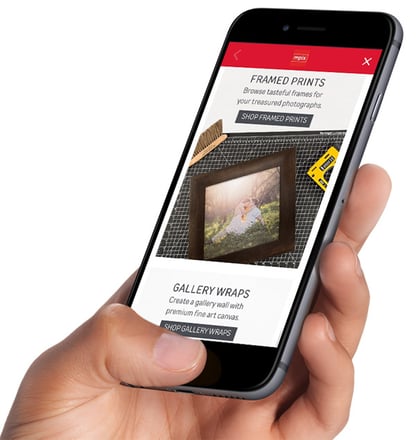 Beyond that, they also leverage CaptureLife unlimited cloud storage as a central focus for their Mpix platform. Together, Luke's team and CaptureLife, carefully considered the user experience to best introduce the CaptureLife option to these customers. Miller's is also surfacing their branded products and mobile commerce experience within the CaptureLife mobile app for any Miller's customer – from consumer to pro – ensuring the experience will be easy to follow and easy to use.
Greater engagement, real results
With the integration of CaptureLIfe across all aspects of their business complete, Miller's is seeing real success when Mpix customers leverage the option of unlimited storage or engage with the app. Luke and his team are tracking key metrics to follow the impact on their business.
One of the first things they wanted to know is how many customers purchase when they choose unlimited storage with CaptureLife.
"That alone has paid for our investment with CaptureLife," said Luke.
They also track how many customers purchase through the mobile app experience. The results?
"We see even better lift in purchases through the app," he said.
And the company is seeing an overall lift through CaptureLife with their brand loyal Mpix customers – those who archive. Those customers are even more likely to add new images and to buy other products beyond print.
Miller's long-standing reputation for quality and service carries through to Mpix. For years, professional photographers selling digital via CDs and flash drives have recommended Mpix to their customers as a leading source for printing and preserving their memories – be it prints, wall art or photo books. As a result, these consumers are naturally inclined to purchase more print from pro photography images.
"Imagine what can happen when we streamline that process even further with direct digital image delivery to the consumers' smart phone where additional purchases are at their fingertips," Luke noted. "It's a win-win for the consumer and the pro photographer because we know the likelihood of purchase is higher."
Determined to lead and support the pro market
"Our goal is to get the word out, and working with CaptureLife, show our professional photographers just how easy it can be to satisfy the consumer and increase their business with the addition of digital," Luke shared.
"With what we're seeing with consumer engagement and activity through the CaptureLife app and platform, we know it's not print or digital – it's print and digital."
We're here to help the pro photographer make the transition and focused on making it easy for them to add digital to their current model."
With Miller's results confirming the lift in consumer engagement and orders, they know that delivering digital with print packages produces greater returns, repeat orders, and entirely new purchases. Leveraging insights gained from two years working with Lifetouch on digital image delivery, CaptureLife data supports these results. They found that adding digital to print packages and delivering them to consumers smartphones produced 5 times more engagement over conventional web galleries, increased re-orders by a factor of 5, and increased the average order value by over 18%.
Professional photography businesses should take heart, knowing that they have industry leaders like Miller's to help them capitalize on trends and boost their business.
Focused on the future
Miller's business has evolved and will continue to evolve with an eye on quality and a dedication to serving their customers' needs. With a commitment to leverage technology to stay ahead of the curve and a willingness to share their insights and success with the market, they hope it will inspire others to see new ways to grow.
In closing, Luke shared, "With CaptureLife, our goal is to make sure that our pro photography customers remain competitive in a changing market and to leverage our existing relationship with consumers. If we focus on helping consumers access their photos long-term, share those photos, and create even more from those memories, the entire industry wins."
"We invested in a great product to do just that."