CaptureLife exhibited at two premier photography industry events in January, Imaging USA and SPAC 2018. We met hundreds of people, demonstrated the latest advancements in our CaptureLife platform, and did a lot of listening. We'd like to share some of our key takeaways from these events.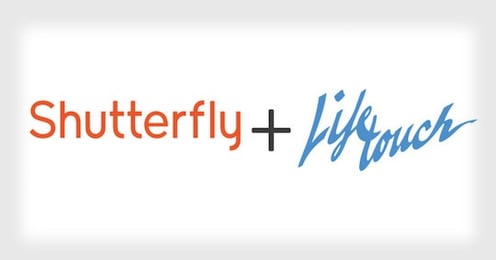 The Market is Changing – Quickly
CaptureLife was founded to help photography companies capitalize on the dramatic change in consumer behavior. Today's consumers are mobile and they're social, and companies that don't embrace that trend face serious, even crippling headwinds.
It was obvious that some in the industry that previously ignored or underestimated this trend have come around. For the first time, the majority of people we spoke with felt the urgency to adapt and meet the changing needs of today's consumer. The recent announcement of Shutterfly's acquisition of Lifetouch only served to heighten that sense of urgency, as photography businesses need an antidote to that potent, consumer-oriented combination.
Innovators are on the March
In previous years, you could feel how tradition reigned as industry veterans, both vendors and attendees, were dominant. Validating that the market is undergoing dramatic change, both veterans and new entrants into the market were sharing innovative solutions and ideas. That innovation came from vendors across the entire spectrum of the industry, including equipment, capture technology, products, and commerce. When there is this kind of broad recognition for a significant market shift, everything starts to accelerate. You can feel it.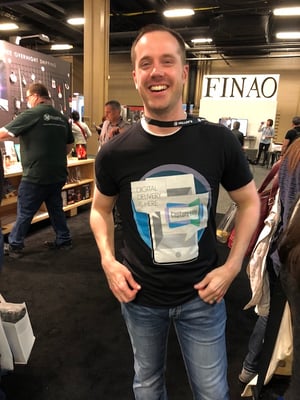 Labs are Using Digital Content as a Sales Weapon
Professional print labs have traditionally left digital fulfillment to the photographers, or they've offered options like CDs, thumb drives, or digital downloads. These digital options create dead-end transactions where the lab has little or no chance to get future orders.
Industry-leading labs like Miller's, Whitehouse, GPA, and Richmond Pro Lab are wielding digital content as a revenue and brand weapon. They are embracing a new model and becoming a digital as well as print fulfiller. And they're connecting with customers through mobile image delivery and using that persistent connection to drive the brand and future revenue.
Miller's, always progressive, boldly broadcast this strategy by incorporating CaptureLife into their booth and having all their staff wear CaptureLife shirts. Of course, we were humbled and grateful, but there is a fundamental reason for such a move. It's working!
More Photography Businesses will Seize the Day
We left the shows energized about what's to come in 2018. You can feel the excitement and optimism once again, and we're thrilled to help photographers move their business in a positive, profitable and dynamic direction.
The winds of change are reaching gale force, and it's an amazing time to be in this remarkable industry.