What a way to end the year!
As more and more photography businesses discover us, the word is getting out about how CaptureLife digital delivery and fulfillment is energizing the market. And as we share our vision of building an innovative mobile marketplace, we've gained some new fans and followers, too. They are as excited as we are about transforming the professional photography model – for the better!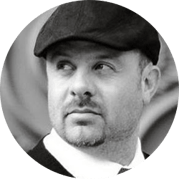 Just last week, Alex Schult of PhotographyTalk named CaptureLife as one of The Best of 2017. Alex's excitement about the CaptureLife solution is palpable, and we're honored to be among the many innovators leading this market with fresh new ideas to expand your business. In Alex's words:
"CaptureLife is an amazing platform that lets professional photographers share photos with their clients via smartphone. In other words, it completely revolutionizes the manner in which you disseminate your work to your clients - no more flash drives, CDs, or hard-to-navigate online galleries. ….But if you think that CaptureLife is just a way to share photos with your clients, you're wrong…CaptureLife is a sales platform, too, so your clients can order prints and other products, right from their phone. They also have a growing Digital Marketplace that offers a variety of digital products photographers can offer to customers."
We couldn't be more excited about being highlighted in PhotographyTalk's Best of 2017 roundup. You can read the full feature on PhotographyTalk here and find out about the other products and services they chose.
As we closed out 2017, we're even more revved up to deliver a new year filled with exciting new CaptureLife features and offerings. But best of all, we're excited about empowering you to supercharge your business while delighting your customers.