Now independent from Lifetouch again, Glossy Finish looks to grow its unique sports action photography offering by leveraging the CaptureLife platform as its mobile backbone for digital image delivery, new digital products, and purchasing of print products from smartphones.
Minneapolis, MN – November 20, 2017 – CaptureLife Inc., provider of the CaptureLife Photo Sharing App for iPhones and Android devices and the CaptureLife digital delivery, commerce and marketing platform for imaging professionals, has partnered with Glossy Finish to be their digital delivery and fulfillment partner.
Glossy Finish is a state of the art youth sports action photography company based in Florida, with operations in Tennessee and South Carolina. Original founder and CEO Haim Ariav and CTO Matt Winer recently led an investment group to repurchase Glossy Finish from Lifetouch National School Studios, where it had operated as a separately branded division.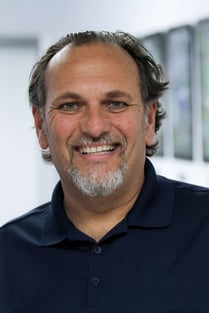 "We separated from Lifetouch on very good terms and we are incredibly excited for this next chapter. We see this as an opportunity to be more nimble - to stay fast, efficient and at the top of our game with the unique service and products we offer our customers," explained Haim. "CaptureLife was one of my very first calls. We see them as nimble as we are. Our independence allows us to work with great partners like CaptureLife and to go after new opportunities in our market."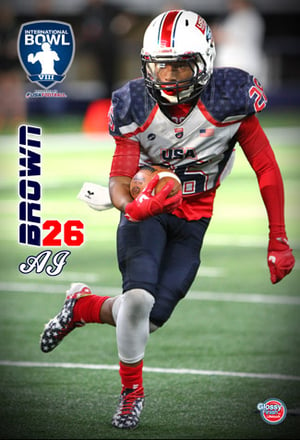 Unlike traditional sports action photography companies that are limited to post-event sales and delivery, Glossy Finish specializes in on-site delivery through its Mobile Photo Labs and Photo Stores. In addition to delivering high quality printed posters right at the events, the Glossy Finish team was also seeing increased demand from their customers for all the full resolution digital images they captured. Glossy Finish had previous experience with the CaptureLife mobile platform when it was used as a replacement for CDs during the 2016 season, and they are now looking to expand its use to offer new digital products to their customers.
"CaptureLife isn't just a delivery and storage mechanism for our customers. These are incredibly important memories for the parents of athletes. Our ongoing relationships with marquee events, like The Ripken Experience baseball and softball tournaments, makes this these very powerful, one-of-a-kind photography purchases a treasure to share and save," explained Haim. "We want parents, family and friends to be able to come back to our images and to purchase add-on products and entirely new digital products. CaptureLife allows us to offer that as a seamless experience that will be very exciting to our customers."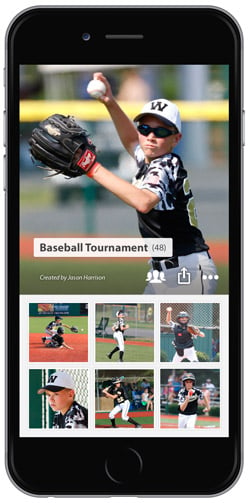 "We're proud to be working with Glossy Finish again. They're an innovative leader in the youth sports action photography, and it's exciting to partner with a company that is looking to grow their business in new ways," Jeff Eckerle, COO of CaptureLife said, "As their mobile delivery and digital fulfillment partner, we're working closely with them to help them market and sell digital content, like video and other rich media, that we know their customers will love. We are in business to help our customers make more money from the great content they're already capturing."
About CaptureLife
CaptureLife is the leading provider of enterprise mobile marketing and commerce solutions for professional photography businesses, as well as the developer of the CaptureLife consumer-based private photo-sharing app used by consumers worldwide. The company partners with leading photo labs, event-based photography businesses, and high volume professional photographers helping them leverage social, mobile and commerce technologies to create new revenue streams. www.capturelife.com
About Glossy Finish
Glossy Finish is a state of the art youth sports action photography company founded by professional photographer Haim Ariav in 2006 with the aim of revolutionizing the conventional method of sports action photography and fulfillment through a proprietary process. Unlike traditional sports action photography companies that are limited to post-event photo sales and delivery, Glossy Finish specializes in on-site viewing and printing of action photography through their breakthrough Mobile Photo Labs and Photo Stores. Customers are able to take home their high quality printed posters and digital photos right from the events. Glossy Finish boasts a prestigious list of clientele, including American Youth Football National Championships, Cal Ripken World Series, Offense-Defense Bowl Week, Babe Ruth League World Series, USA Football International Bowl, The Ripken Experience and many other esteemed organizations. www.glossyfinish.com