Minneapolis, MN – September 13, 2017 - CaptureLife Inc., provider of the CaptureLife delivery, commerce and marketing platform, announced the appointment of Ron Wrenholt, former Lifetouch Corporate VP, as an independent director of the firm effective immediately.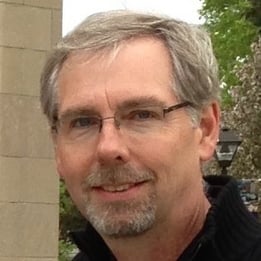 Mr. Wrenholt retired as Corporate VP, E-Business & Business Development at Lifetouch in 2015 having served in that role and as a Vice President since 2000.
"We are excited to have such an experienced leader join our company board," said Scott DeFusco, CEO of CaptureLife. At Lifetouch, one of the world's largest photo-based companies, Ron orchestrated innovation processes for discovering and pursuing growth opportunities within the company as well as defined the company's vision and roadmap for digital customer experiences across all Lifetouch business units. At the same time, he grew their e-commerce business to $250 million in sales.
Mr. Wrenholt indicated that "CaptureLife is the product that I envisioned when I was at Lifetouch and wanted to build. It is a technology that is changing the way consumers store, share, engage, receive and purchase digital photography. I am very excited to be part of this highly creative and energetic team. I am all for growing and expanding the professional photographic industry, and I believe that CaptureLife is positioned to help do that."
About CaptureLife, Inc.
CaptureLife is the leading provider of enterprise mobile marketing and commerce solutions for professional photography businesses, as well as the developer of the CaptureLife consumer-based private photo-sharing app used by consumers worldwide. The company partners with leading photo labs, event-based photography businesses, and high volume professional photographers helping them leverage social, mobile and commerce technologies to create new revenue streams.
For more information contact:
Jeff Eckerle, COO CaptureLife, Inc.
612-406-9452 | jeff@capturelife.com